Interviews with inspiring individuals who are making the most of their peak stage.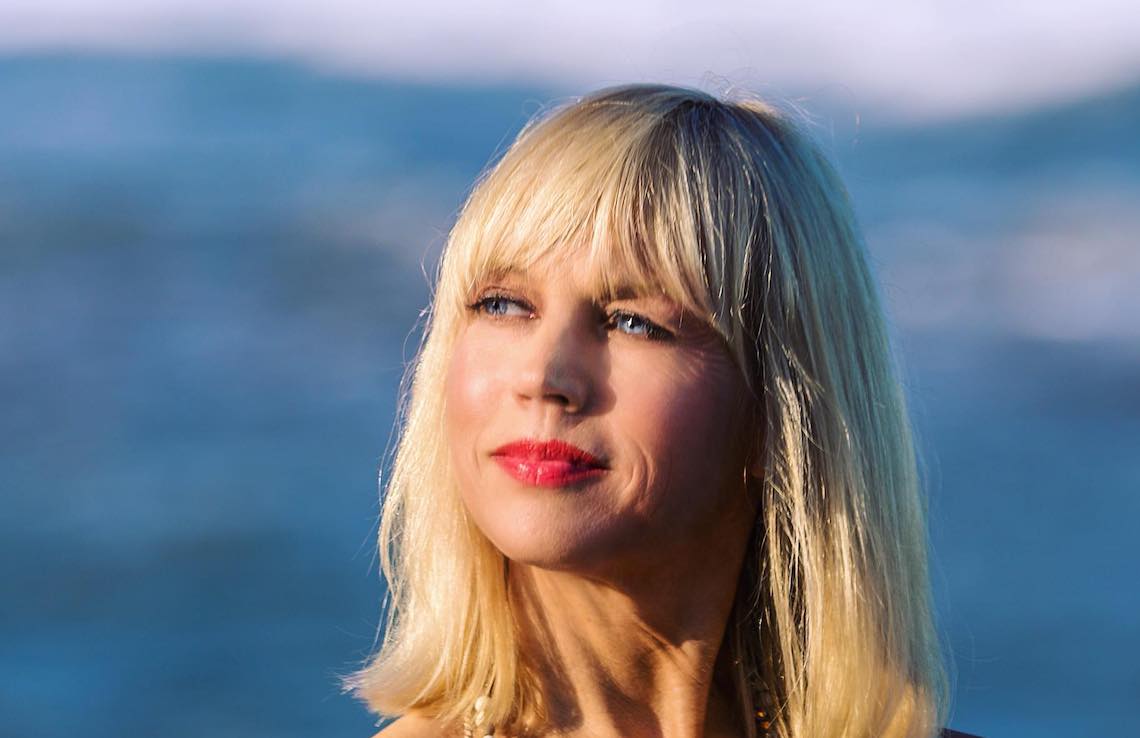 Catherine Grace O'Connell
Meet Catherine Grace O'Connell, founder of Forever Fierce: Midlife Matters, a global Facebook Community dedicated to supporting and celebrating the Modern Midlife Woman, and CEO of MODlife Media.
At 60 years young, she's just beginning to hit her stride. We chatted with the force behind the female-focused message-based digital media agency recently about her mission to connect and unite women and the challenging road she's traveled.
Catherine encountered a life-changing--and nearly life-ending--roadblock a few short years ago. Diagnosed with late-stage Lyme Disease, she spent a year enduring daily seizures, unable to walk, and unsure of what her future held. She would never have guessed that she'd carry on to heal and become one of the strongest, most passionate, advocates of midlife women on the planet.
But she is quick to point out: it was the defining moment that turned her life around.
Suffering tremendous abuse and trauma early in life left Catherine with little self-confidence. Through her recovery from Lyme Disease, she found an inner strength and a voice yearning to be heard. Her spiritual journey contributed greatly to her growth.
Catherine began to believe in herself, and she knows that it is her resolve and discovering life's purpose that carried her through the harrowing impact of the disease and to full healing. She remains committed to sharing that purpose and working to empower women through her global community efforts.


"Obstacles create friction. Friction is the spark that lights the fire so, the Phoenix can rise, and the ashes can burn away."


Is this the life you anticipated in your 20s, 30s, 40s, last year?
Not at all. Life has a way of showing us that we aren't in control. With a traumatic childhood influencing many of my decisions, most of all my relationships and my marriage, it would take a long time for me to begin changing my subconscious to consciously and intentionally create a different life.
I was a bit of a Pollyanna. I truly believed people were good and that good things would happen if you're a good person. What I learned is that life doesn't work that way. That was what I wanted to believe. It was what my conscious mind believed. But that was diametrically opposed to what I believed deep down inside of me.
Subconsciously, I believed I deserved to be abused - to be mistreated. It would take a very long time to understand that abuse is one thing that happens to us. The more important thing is what we take the abuse to mean about us. We wrap a story around it and that becomes an operating system of sorts. Many women who have been the victims of abuse continue to abuse themselves.
They continue the pattern of abuse by attracting partners and relationships that feel familiar. I'm grateful to have found some amazing therapists along with the spiritual path that helped me to unwind many of those beliefs at the core.
Once we heal the root of the trauma energetically, we can unwind the situations and patterns that continue to repeat from the original abuse. It's pretty wild how energy works and how much power we hold within.
Today, my life is vastly different from my old life. It doesn't match the life I had envisioned for myself when I was younger. I'm still working on that. But I have discovered all kinds of abilities that I have that I had no idea existed inside of me. I see myself in a new light and that's a beautiful thing.
What do you find most fulfilling, important now?
Helping other women. That's a new change for me. I've been helping people my whole life. I began volunteering at a very young age, but I never saw myself as a leader. I do now. Not necessarily the way I saw other leaders. I see myself more as a mirror you can't look away from, shining back the beautiful light I see inside of you.
We truly can't help others until we help ourselves. That's always step one. The more you empower yourself, the more you can empower others.
How have life's challenges, fears, and biggest changes you've faced changed you?
In every possible way. I continue to face many challenges. When you leave an abusive marriage, the abuser doesn't always go away. That's been true in my case.
The challenges I've overcome have made me see myself in a far more empowered light. I know there isn't anything I can't do if I put my mind to it. I'm not fearless but I have far less fear than I've ever had. I face challenges head on. I don't run from them. I do believe they are here to serve us and to force us to grow.
Ever imagine going back to an earlier stage? If so which one?
Oh gosh. Not necessarily an earlier stage but definitely an earlier time of life. I loved it when life was far simpler than it is today. I'm a boho girl at heart. I love nothing more than hanging out in Mother Nature.
I spent much of my childhood climbing trees and reading books. I could get lost in nature or in my imagination. I feel sad for the younger generations who don't know what it's like to be disconnected from technology. I have a real love hate relationship with technology. I'm half introvert and half extrovert. The introvert in me is very unhappy when she's online too much. I get burned out. I love watching older shows like I Love Lucy, the Brady Bunch and Carol Burnett. Old movies too. Such a sweet, simple time. I'm an old-fashioned girl at heart.
The only other time I covet was the time when my kids were young. Oh, how I loved that time. I used to tease them that I would lock them in a closet, so they couldn't grow up. Ha! That didn't work!
What advice would you share with your younger self?
Believe in yourself. There's a reason you're here. A big reason. Don't get caught up in the little stuff. Let go of the dramas and the negativity. Tell yourself every single day about how amazing you are until you believe it with every fiber of your being. Spend time every day connecting with your inner world. That's where the magic happens and where your true power lives.
Life will hurt you, but it won't break you unless you allow it. The more conscious, awake, and aware you are, the better the choices you'll make in life. Relationships are a mirror. If a relationship doesn't make you feel good about you, if it doesn't empower you, get out and work on yourself. You'll find a wonderful partner when you feel your best on the inside.
How do you envision rediscovering your purpose in the coming years?
I believe I have found my purpose in helping women to find theirs. I can spend too much time helping others. So, I will be spending more time helping myself.
I have a book and a Ted Talk in the works like so many women. We connect through our stories. We have so much wisdom to share. Being vulnerable, sharing our pain, our struggles and our challenges is life changing once we are on the other side. Women look to other women for hope and for a roadmap on how to change our lives. It's up to us to band together to help one another and to light the way.
"Women at Midlife & Beyond are the Perfect Storm. We are a fierce creative force balanced by compassion and empathy and it's time we make our presence known!"
Will you share a fun fact about you?
I love ice cream. I worked at Baskin Robbins when I was 15. I couldn't wait to get a work permit. My best friends and I all worked together that summer. My mom left for the summer, so I ate all my meals at Baskin Robbins. I gained 10 pounds that summer!
What is your favorite place on earth?
I haven't been there yet! I have a huge bucket list. As of this moment, it would be Paris. I used to be fluent in French. I could people watch for hours in Paris. It's a dreamy city.


FOLLOW CATHERINE GRACE O'CONNELL ON: