Interviews with inspiring individuals who are making the most of their peak stage.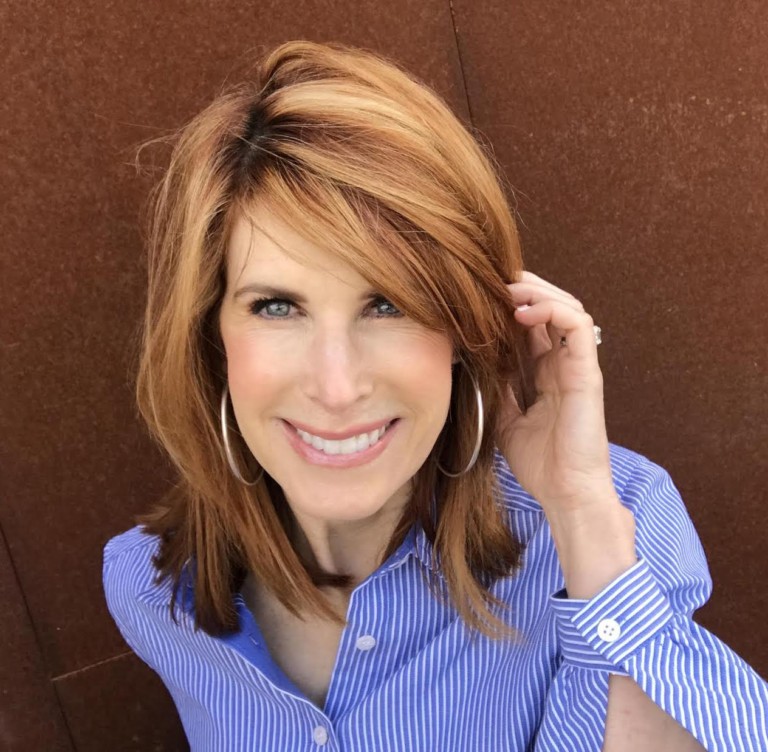 Meet Cathy Williamson, a fashion, beauty and lifestyle blogger, entrepreneur, mother of three, grandmother and Triple Negative Breast Cancer Survivor. Cathy talked with us openly about life, the opportunities she believes cancer gave her, and learning to make the most of her Peak Stage years.
Born and raised in Dallas, Texas, Cathy attended SMU. Just two years after graduating she and her college sweetheart married. A brief time in New York City led them to his hometown of Montgomery, Alabama.
Admittedly, a culture shock for the Texas girl, she remains grateful for their time there. It was the beginning for them, where they began their family. At the time, Cathy embraced being a stay-at-home mom.
Over the next twenty-eight years, Cathy and her family lived in Nashville and Birmingham before returning to her hometown of Dallas. It was then that Cathy began to spread her wings. She and her daughter-in-law created a rainwear line. Just as it was beginning to flourish, Cathy was diagnosed with Triple Negative Breast Cancer. The challenges the care and recovery presented forced her to put the fashion line on hold. They ultimately shut it down.


"I always want to be authentic and let women know what's going on in my life."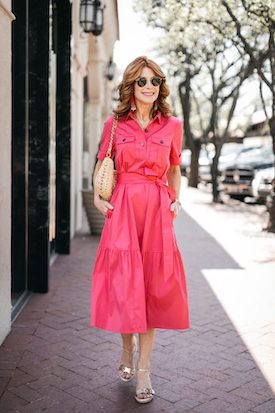 Cathy started her blog The Middle Page for women fifty and beyond in 2013. Her goal was to inspire women over a certain age and to connect with those currently facing the challenges of the deadly disease of cancer.
Beyond the fashion and style, Cathy gains deep fulfillment in sharing experiences with fellow cancer survivors. Not surprisingly, her positive "roll with it" attitude has strengthened over these years, and she loves reaching others with her story.
With determination and minimal expectation, Cathy's blog has become a destination for Peak Stage women. Her collaborations include some of the most exclusive retail outlets and lines.
She is quick to say that she believes her life is better now because of what she is doing for herself. Though at the heart of it all her family and friends remain her most important focus.
Cathy prefers to look ahead. She pictures a future filled with more grandchildren, the continued growth of her work, and travel.
She is grateful for the lessons learned through her cancer journey. She believes she is much more positive now and would encourage her younger self not to worry so much. To let her know that things will be okay.
When asked what earlier stage in life she might return to her she said simply, "seriously, I like where I am!"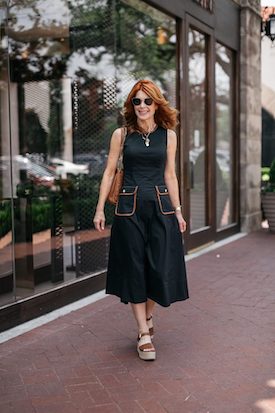 "I hope that I can always be an inspiration for women in mid-life and women that are going through breast cancer. If I can inspire one woman, then I have achieved my goal!"
FOLLOW CATHY WILLIAMSON ON: