Interviews with inspiring individuals who are making the most of their peak stage.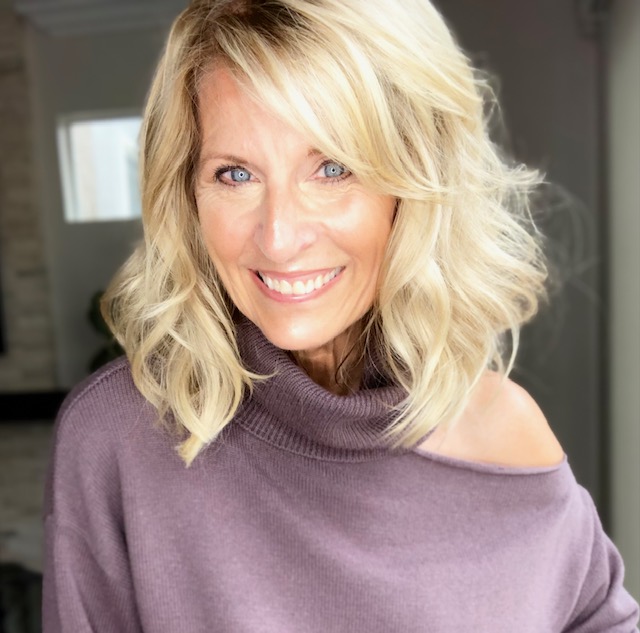 Meet Deborah Sorlie, the small town, western Pennsylvania native who remembers an idyllic childhood – a charmed life – until it wasn't.
Her dad passed away when she was just 15, changing the view and scope of her life forever. Deborah shared her thoughts on her mother's incredible strength, that while "of course it was life changing but I saw courage and strength in her and I'll never forget that." Building a new life for her family, perhaps unwittingly, setting the stage for Deborah's future.
She went on to earn her degree in Art Education, and after teaching for a bit, followed a calling into the retail world with Nordstrom. With strong vision and creativity, she forged a successful career producing fashion shows, as a personal shopper, and special events coordinator.


Being creative is where you have to think outside of the box and stand for who you are. Courage and strength never failed me.


At the age of 33, Deborah married and began her family, making the decision to stay at home with her two children full-time. As life has moved on, Deborah now gains her personal and professional satisfaction as an online style influencer.

Let's take a look at Deborah's journey to the Peak Stage:
Tell us about your childhood and the roads that have led you to your current life?
I was raised in a very small town in Western Pennsylvania where my childhood home was a modest two-bedroom home on a cul-de-sac that I shared with an older and younger sister. I earned my degree in Art Education and taught middle school in Park City, Utah, before deciding to go into the retail. I met and married my husband in 1988 and had two children, Chad and Claire. They are respectively 28 and 25 and both thriving in creative worlds. Throughout all my careers I was able to use everything I learned and utilize my creative gifts.
At this point in your life what do you value the most?
My family is my heart and soul. I am also very passionate about helping and styling women to look their best, especially in their Peak Stage. It is a culmination of all that I have done and learned. I am confident with it; therefore, I am passionate about it.
Is this the life you anticipated in your 20s, 30s, 40s, last year?
I certainly was open to anything! I feel my life morphed into what it is now without all the pressure that jobs/people sometimes bring.
How have life's challenges, fears, biggest changes you've faced changed you?
They've taught me that you will get to the other side and that sometimes you needed to go through them to see how strong and courageous you really are. It's all about learning.
Ever imagine going back to an earlier stage? If so which one?
I have two answers:
I would go back to my 30's because I feel that was the beginning of many things for me. It was a very exciting time.
I'd also go back to 9 years old. I realized one day at that age, that nine was a great age, I didn't have any real responsibilities besides chores, I didn't have a job, I really didn't have all that much homework and that playing outside was the best. I'd love to go back just for a minute to feel that feeling and apply it to me today.
What would you share with your younger self?
I would say to not be afraid to try new things because you never know the treasures you will find. I would share that with my older self too!
How do you envision rediscovering your purpose in the coming years?
I have landed on a new and exciting direction with Instagram as a fashion influencer. I am learning things every day, whether it's discovering new fashions and trends or understanding technology. My mind is challenged. And that's pretty exciting for me!
Will you share a fun fact and your favorite place with us?
Sure! I was the female lead singer in a band in college. My favorite place? Hmmm… I'd have to say Paris…..then Italy a close second!


I never imagined that after 30+ years in the fashion industry I would still keep going and with such enthusiasm!