Interviews with inspiring individuals who are making the most of their peak stage.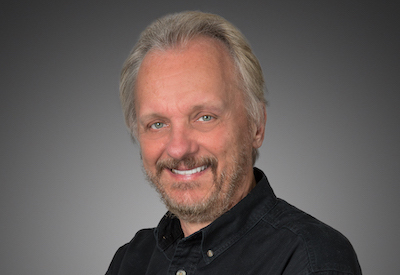 Meet Dennis Pitocco, founder, and CEO of BizCatalyst 360° and GoodWorks 360°. Born and raised in Pittsburgh, PA, Dennis grew up in a large, happy Italian family. One of eight children, he enlisted in the Air Force at seventeen, leaving home following his high school graduation. Hawaii was home for the duration of his military service.
After an esteemed thirty-year career, that included launching startup mortgage operations in the US, Canada and the UK, he ultimately settled into life in the UK. After selling his interests in all operations, Dennis and his wife now call Tampa home.
BizCatalyst 360°, the award-winning global media digest, was born during these years. He and his wife decided to invest their energy, talent, and focus into the nonprofit arena, locally, nationally and internationally, valuing authentic relationships and truly giving back. Dennis believes that it's time to renew in both our hearts and in our souls towards more joy, more kindness, more compassion, and more understanding.

At this stage of our lives, our belief is that we do 'for good', not 'for profit'.

The man behind the mission:

Is this the life you anticipated in your 20s, 30s, 40s, last year?
My life today is not far from that which I envisioned in my 20s in many respects, borne of an entrepreneurial spirit coupled with a willingness to be a risk-taker from day one of my career. My perspectives have been formed over the course of a substantial amount of international travel over the years, allowing me an opportunity to watch the evening news through a more informed lens.
It's all about being a part of something bigger than ourselves, embracing the magic of authentic community, thriving with people who share different interests, bound together with a common goal —that is, to rediscover humanity at its very best.
Ever imagine going back to an earlier stage?
I have zero regrets, and consequently have never imagined going back to an earlier stage of life, but rather focus all of my thoughts on (re)imagining and crafting my particular corner of the future.
Are community and connection valuable to you?
It is precisely community and "genuine" connection that has allowed me to spread my entrepreneurial wings far and wide, discovering infinite possibilities while engendering amazing, genuine relationships along the way.
How do you envision rediscovering your purpose in the coming years?
By doing whatever I can, wherever I can, however I can, to rediscover humanity at its very best. Which is precisely the ethos behind all that we do, because all that we do, we do "for good" versus "for profit".
What is the funnest fact about you?
I'm proud to say that I was a professional bingo caller for over 10 years!"
What is your favorite place on Earth?
Florence, Italy. I love everything about this city!


It's time to bring the spirit of "humanity at its very best" back to the forefront!


Where can we connect with you?

Our Website

Facebook

Twitter

Instagram