Interviews with inspiring individuals who are making the most of their peak stage.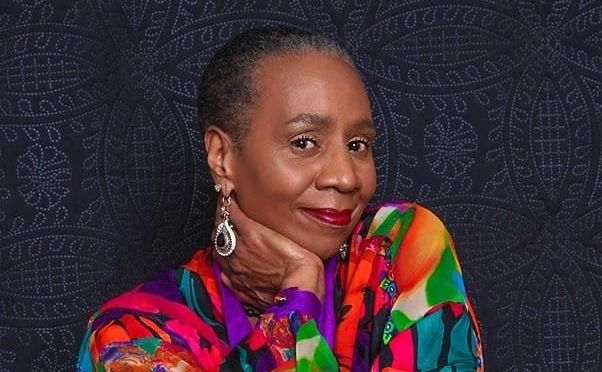 Meet Furaha Moye, actor, photographer, and delightfully single. A proud seventy-two-year-old New Yorker, Furaha's story is inspiring, but it's her spirit that is sheer magic. At the age of fifty, she returned to NYC, the city she loves dearly, to pursue her acting career. Furaha has found the years have brought her a focus and clarity she welcomes today.
Her past and present work are deeply entwined. In 1973, Furaha accepted a novice position as a picture framer, a craft she enjoyed and has worked at for nearly fifty years. The experience changed her life in more ways than one. Over the years, Alton Bush--her boss and mentor--became a father figure, her "guardian angel". Encouraging her to pursue voice-over work, which led her to her acting career. But it was the work itself that transformed Furaha into the strong, independent, woman she is today.
She still maintains a 4x7 framing worktable in her Harlem apartment. But these days when not pursuing roles that speak to her sensibilities, Furaha is on the streets of New York, camera in hand, capturing the soul of the city. A passionate artist in every sense of the word, her hobbies and interests include fashion, poetry, painting, singing, and transposing music.

I'm also more comfortable in my skin now, which makes a huge difference in how I navigate this life.

Furaha's complete picture:

What challenges did you face as you entered this stage of your life, and how did you address and move beyond them?
The biggest challenge wasn't the acceptance of my own age but rather the aging of my family. The awareness of how age was affecting them made me begin to be aware of my own aging. Out of 5 siblings, my mom was the last one standing. She lived to be 94, I was blessed to have my mom for 68 years of my life! My mom and I were more alike than we were different; a point I didn't understand during this period. By 2014 my mom was diagnosed with Congestive Heart Failure and Dementia. I saw signs but didn't understand and couldn't comprehend. The day she was diagnosed was my biggest challenge in life. Dementia is a horrific, progressive disease and I watched as it systematically broke off pieces of the woman I knew as my mom.
Addressing these challenges in hindsight was far easier for me than it was for my mom. "To whom much is given, much is asked". I loved my mom regardless of our differences. I chose to be there for my mom because I loved her and that's what she deserved. I hope she knew I was there for her, but even if she didn't know, I have the knowledge that out of love and respect for her I did the best I could.
What have been your most unexpected pleasures?
Alton Bush and his family. I went to work for him at the tender age of 23. Through Bush I began to understand that many of the mixed, detrimental, and baseless messages I received as a young girl in a parochial school. I was raised by a mom who made me color blind, at the same time I was the only black student in my school from kindergarten through the 10th grade. Only in retrospect did I begin to understand how that would affect my perception of myself; and I'm still debriefing that experience. Alton Bush and his family have impacted the quality of my life for the past 50 years. He was the closest thing I ever had to a father. He and his wife Bobbie Jean had three children and I'm proud Godmother to them all.
More recently I'd say discovering the importance of how other people see me and how it differs from how I see myself and how I can use it to fuel my growth as an individual. Understanding that what I actually look like to someone else is very different from what I see when I look in the mirror. I like what other people see in me and choose to nurture that to become a better version of me day by day.
What are your biggest fears, and how do you cope with them?
I think that somewhere within I still harbor the feeling that I'm not good enough. Too often I compare myself to others and feel that I fall short. Spirituality is exceptionally key in my life. Through paying attention to the Universe and accepting and appreciating the gifts I've been given. It's a reminder, that's the voice I need to be listening to. I'm learning day by day to trust the Universe, to let go and get out of my own way.
What do you find most fulfilling at this stage of your life?
What is most fulfilling at this time in my life is that I'm 72, healthy, fit and pursuing my dreams in New York City! I'm buoyed by a community of caring people who seem to want me to succeed as much as I want to succeed. I find the utmost pleasure in being out shooting on the streets of my city, that I can choose to do whatever my heart desires with my days. I am enthusiastic! I am a part of this growing contingent of women poised to change how women of a certain age are accepted, acknowledged, respected, and rewarded. I am encouraged by the fact that I still have a chance; that my age is not a deterrent but an asset. I am exhilarated by the reality that I'm part of a generation that refuses to be suppressed, censored, gagged, silenced, or repressed.
What would you like to say to your younger self?
My younger self would need to hear that it's okay to fall as long as you get back up and try again. I would tell myself not to be so hard on myself, not to get caught up in all the extraneous nonsense. I would tell myself about the importance of forgiveness. I would remind myself about the importance of living life in the moment, that the real stuff of life lies in the depths of one's' being.
If you could go back in time, would you?
I would not choose to. The woman you see before you today is far more aware, concentrated, insightful, empathic, loving, open and receptive than I was at any other time of my life. At this age and stage there is more appreciation for the value of life, each day I've been blessed with and the peace that comes with being one with myself. There's an immense amount of gratitude for the experiences good and bad that have led me to this juncture. The onus is mine to embrace and celebrate the beauty of this gifted life for the moment that is… now!
Do you have a favorite quote?
Yes, one quote that I feel is simple, relevant, vital and life affirming for me and really represents quantum changes I've made and continue to need to make:
"Change the way you look at things and the things you look at change".



Editor's Note: Furaha has shared a special poem that we're including below:

Colors of Womanhood

Vast, purple, cavernous and dark.
A place, when I breathe deep
I become the device
that ignites the spark.

And when it's
yellow, bright and clear,
I sense the power
of your being near.

The power to embrace,
to touch, to heal;
the color of passion,
it's vibrant, red and real.

Passion for the breath
that fuels my love for you;
passion that enlightens me,
for you there's nothing I would not do.

The color of my longing,
is kind of gray,
with a tinge of black,
reminiscent of the courage I at times lack.

Courage to embrace you,
to love you all in all;
commitment to catch you,
to catch you should you fall.

The color of uncertainty,
is a different kind of gray;
Not really sure of where you're at,
not really sure of what I should say.

The color of my sadness
is an indigo without the light;
where there should be stars,
there is blackness, there is blight.

The color of my strength,
is green, with a touch of gold;
the gold for perseverance,
something on which you can hold.

The color of my hope
is a rich, resplendent blue;
that has a range of dark to light,
and a very optimistic view.

The color of my joy
is stark, pure, innocent and white;
I will continue loving you regardless;
it's what gets me through the night.

The colors of my sensuality
are in many different tones,
one's I'm well versed in,
especially your erogenous zones.

Colors of my patience
are prisms in the morning light,
you mustn't expect me to let you go,
without putting up quite a fight.

The spark, the electricity between us,
have colors, all their very own,
come out from the darkness,
see how much I have grown.

My womanhood has flowered
right before your eyes,
yours to experience the rapture,
yours to acknowledge the prize.

The spectrum of this love,
has been anointed by the Gods,
the dreams of a life with you
exist against all odds.

Mother Nature and womanhood,
paint with the very same brush,
the colors of my love are eternal,
like Mother Nature, I'm in no rush.

So take your time my dear man,
find your comfort level, do what you must,
my love for you is tested and colorfast,
it will not run, deteriorate, discolor or rust.

Furaha. ©

Follow Furaha on Instagram