Interviews with inspiring individuals who are making the most of their peak stage.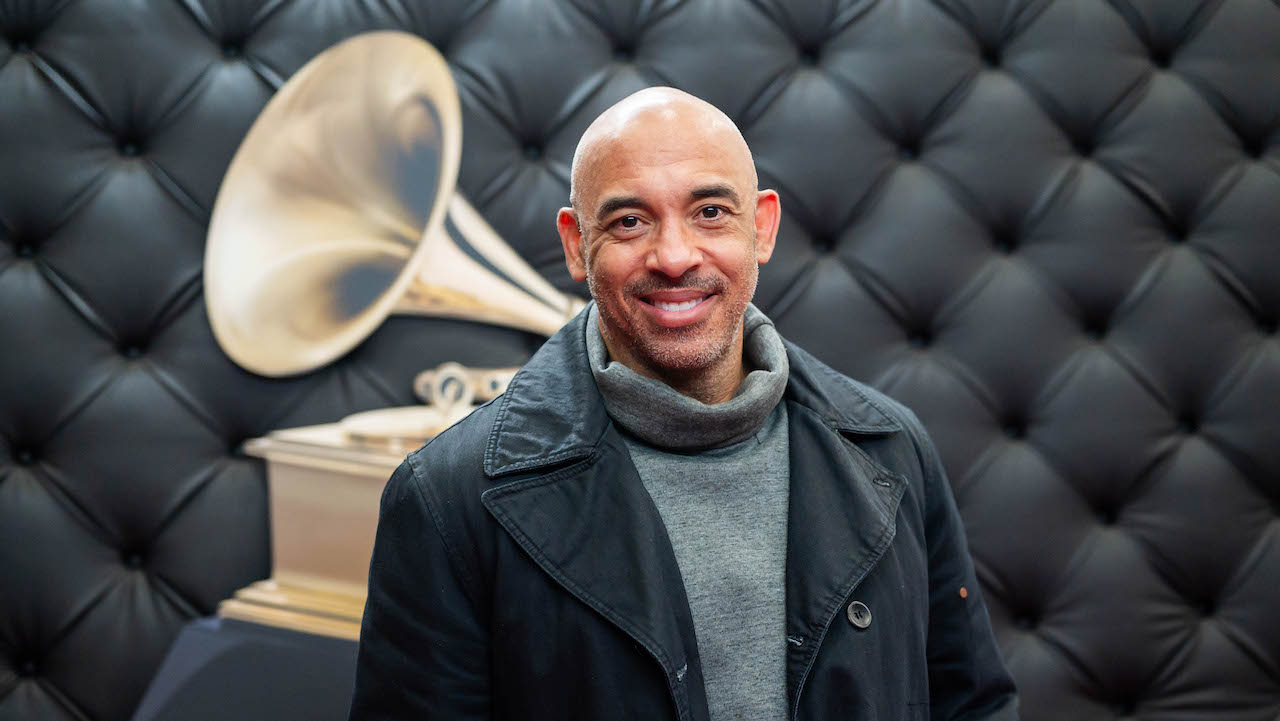 Meet Harvey Mason Jr. We caught up with the athlete, artist, and Recording Academy CEO recently to discuss his compelling and inspired journey.
Harvey grew up in Los Angeles, surrounded by music, both of his parents are Berklee College of Music alumni. His father, jazz drummer Harvey Mason Sr., brought him along to his recording sessions, exposing Harvey to numerous phenomenal musicians at an early age. He even received his first writing credit at eight years old!
Harvey continued writing music and songs for fun through high school and college. His college experience broadened at the University of Arizona where he also played basketball. His team went to the Final Four, the first time in the school's history. He credits his father, college basketball coach and teammates for teaching him some of his most treasured life lessons, the importance of hard work, goal setting, sacrifice, and persistence. Instrumental lessons he carries with him today.


"The way you do anything is the way you do everything."


It was after college, that Harvey decided to focus on music. Turning his passion for songwriting and production into a career, in 2008 he founded Harvey Mason Media. The company specializes in music production along with composing and scoring for both feature films and television.
As a songwriter and producer, Harvey penned records for various inspirational music creators like Whitney Houston, Beyoncé, Elton John, Justin Timberlake, Aretha Franklin, Ariana Grande, Britney Spears, Camila Cabello, Luther Vandross, Justin Bieber, Michael Jackson, and Chris Brown. He has produced music for films like Dreamgirls, the Pitch Perfect franchise, Shrek, SING, SING 2, Sparkle, and Straight Outta Compton.
Harvey's work with TV shows includes music for "The Wiz Live!" and "Jesus Christ Superstar Live In Concert." More recently, Harvey Mason Media produced the Aretha Franklin biopic Respect, starring Jennifer Hudson for MGM.
In June 2019, Harvey became a Chair on the Board of Trustees of the Recording Academy and in January 2020, was named Interim President/CEO. Following a global search for a permanent CEO, in June 2021 Harvey Mason Jr. was appointed as the first Black CEO in Academy history.
The accomplishments under his tenure thus far are remarkable. The Academy has:

Launched a new Songwriters & Composers Wing and the Black Music Collective

Hired its first-ever Chief Diversity, Equity and Inclusion Officer and diversified its membership

Advocated effectively for music creators in Washington, D.C. for pandemic relief. This initiative, MusiCares COVID-19 Relief, raised and distributed more than $24 million to music creators through the crisis

Revised rules and processes to make the GRAMMY Awards more transparent, inclusive and reflective of a wide variety of musical genres

Restructured the organization to position it for global growth and diversification.

Harvey continues to transform the landscape with ground-breaking changes and shows no signs of slowing down. We are honored to share his story.



"You are never wrong, doing the right thing."





What is the most impactful advice you've received along the way?
Never give up, continue to outwork competition, and instead of getting discouraged, whether it be from rejection or criticism, use any negativity as a form of motivation to work harder. You should always work harder than everybody else in the room.
Is this the life you anticipated in your 20s, 30s, 40s, last year?
I always knew I wanted to be in music and that there were different areas of the business I was excited about and interested in, but I would not have predicted how it has all unfolded.
What do you find most fulfilling, important now?
Helping people, especially music people. I went through phases in which being successful and respected and receiving accolades was fulfilling, but at a certain point, that turned into a desire to use what I've experienced to be of service to others.
How have life's challenges, fears, and biggest changes you've faced changed you?
Every time I've faced a challenge and come out of it, I'm always more appreciative, humble, and thankful for where I am, what I've done and how things have turned out. I realize how fortunate I am to be working in music, to have my health and my family.
Ever imagine going back to an earlier stage? If so which one?
College. I loved playing basketball, the comradery, and the music in '80s and '90s, but I would only do so if I could take with me the experience and knowledge I have now.
What advice would you share with your younger self?
I would repeat the same advice that I got: work hard, make yourself invaluable, be prepared to get knocked down, and know that if you do the work and you're great at something, you'll be able to recover. Always use negativity as energy for what you're trying to accomplish.
How do you envision rediscovering your purpose in the coming years?
I'm in the middle of my new purpose – my time of service. My time at the Recording Academy is allowing me to define what's next in my life and career.
I also want to continue to create more quality entertainment, whether that be in music, film, or TV.
Will you share a fun fact about you?
I like to work out – I exercise twice a day. I also keep a list in my phone of interesting quotes and my daily goals.
What is your favorite place on earth?
The beach somewhere in Mexico.


FOLLOW HARVEY MASON JR. ON: