Interviews with inspiring individuals who are making the most of their peak stage.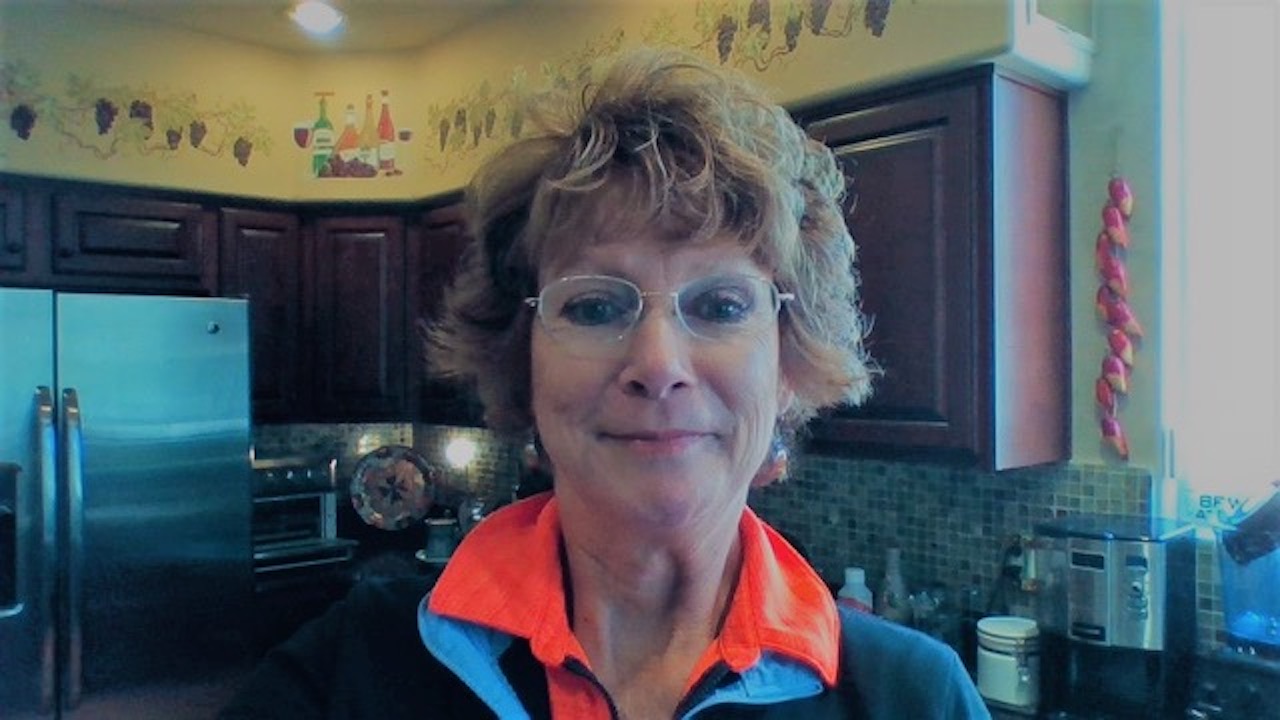 Meet Janet Neustedter, a health coach and chef. As an early member and advocate of the Vitalcy community, Janet looks forward to her upcoming collaborations, shedding light on how to make the most of living life in the Peak Stage.
Born and raised in San Jose, California, Janet met her husband while he was a college student at Northwestern. There was one date – a beautiful romance, followed by 33 years together in California, filled with happiness, memories, 3 children and 2 terrific grandchildren.
Following a physical set back, she settled in Tucson, AZ, pursuing her dreams in the next phase of life.
Janet's "A-HA" moment came two weeks before her 50th birthday. A bicycle accident requiring surgery and extensive rehab led her to the path she now travels.
After serendipity led her to working in the Physical Therapy office where she was once a patient, she let go of a dream to own a restaurant to begin working with others not only facing challenges, but those looking to master the art of aging in the healthiest ways possible.
Ten years later she's just hitting her stride! Her mantra comes from Stevie Nicks - "climbed a mountain and I turned around. And I saw my reflection in a snow-covered hill, and a landslide brought it down". I have heard the song a million times, but all the sudden it was ME and I saw my reflection being turned around – a new life in Tucson.
Related: Meet Robynn Lin Fredericks

Let's get real with Janet!
Is this the life you anticipated in your 20s, 30s, 40s, last year?
My mother asked once, "Janet, would there be a point that you would "like" being an empty nester?" I immediately said no.
Transitioning to an empty house was torture for me. My kids are 18 months apart. They all left at 18 years old – 1, 2, 3 out the door. But we transitioned, explored new possibilities.
I took up golf, I have run 2 marathons, hiked hundreds of miles, enjoy dinner parties and socializing with friends. So not exactly what I anticipated, but a wonderful evolution.
How have the life challenges you've faced changed you?
Back when … my biggest fear was moving. I had lived in CA my whole life, never moved, my family was all within a few miles of us. I did NOT want to move. One day when coming home to my house in Tucson, I was driving looking at a big wall of gorgeous mountains looming in front of me. Stevie Nicks was on the radio singing, I bawled and reflected and grew – and that is now my "Tucson song". I have grown so much from moving, meeting new people. Moving taught me to find new roads and trust myself to get home. Moving made me stronger.
Ever imagine going back to an earlier stage?
NEVER! I love aging! I loved having babies and growing up with them. When I look to my development, personally, life has gotten better with age, with watching my kids be successful, with being a good wife and partner. I am grounded in saying again I am richly blessed.
Are community and intergenerational relationships important?
Yes, I am very social! I enjoy fun outings at the club and of course golf! I have met amazing people in Tucson through social and professional organizations. I wanted to give back and this year I am mentoring a 9-year-old girl that lives with a foster family. It is wonderful to have this young presence in my life that my only responsibility is to love on her. I am very thankful. Two of my children are in Scottsdale, so I especially the chance to spend time with them and my two grandchildren.
What's one fun fact about you?
I love to play games. We play cards with the kids when they come over, and sometimes we get coerced into corn hole or beer pong. I've also somehow earned a new reputation for being a cheater 😁😂. I can't imagine how.
What's your favorite place on earth?
We bought a place in Lake Tahoe, North Shore, in 1991. We just sold it this year. We try to make it to Tahoe at least once a year, twice is even better. Tahoe is our heart and soul, to be sure.
Family is a top priority for Janet and family meals served as both a source of connection and enjoyment as well as education. She deeply appreciates the path she has forged teaching others the benefits of eating well and living well.
Where can we connect with you?
Instagram
Facebook
YouTube
LinkedIn
Janet's Official Website