Interviews with inspiring individuals who are making the most of their peak stage.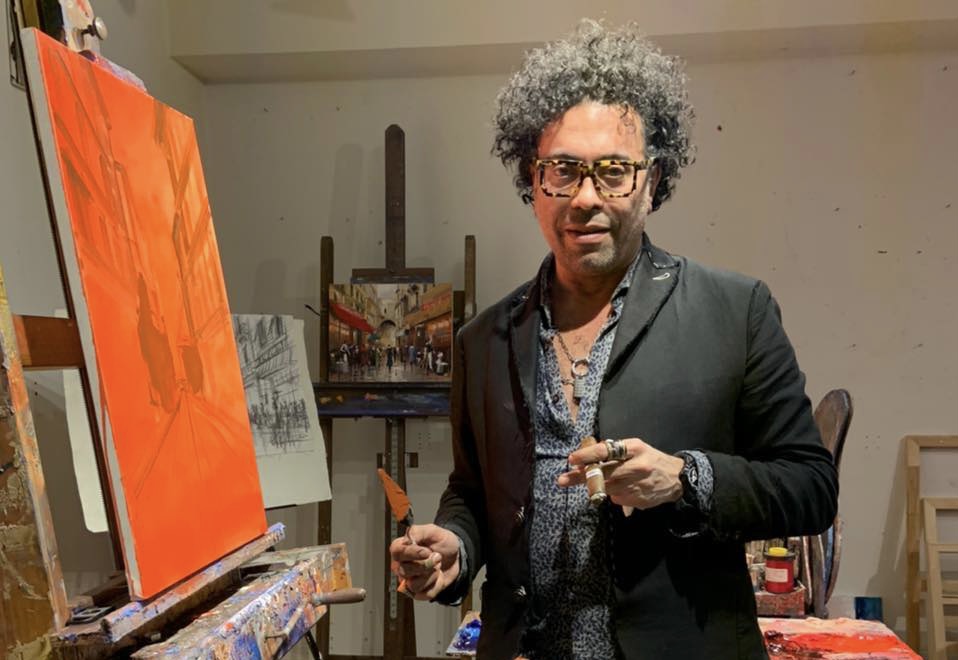 Meet Kal Gajoum, one of Canada's most beloved artists. His perfection of the palette knife technique has brought him worldwide admiration, capturing nuanced street scenes and gorgeous still-life paintings with extraordinary detail and vibrant style.
Born in Tripoli in 1968, Kal's passion for art was ignited at the age of ten after entering his first art competition. A family friend, studying at the Leonardo da Vinci School of Art in Rome first introduced him to oils and the palette-knife technique and the young Kal was entranced. He continued to hone his skill on the canvas while working as a jeweler and precious stones trader, knowing he would eventually dedicate himself to his art fulltime.


"Being an artist has always been my dream job and I've never been willing to compromise one that."


Kal was driven and disciplined from that young age. He credits his strong work ethic to his family and the belief in his dream. Seven days a week, for six years, Kal worked from 8:00am to 1:00pm at the Royal Fine Art Gallery. Then, from 3:00-8:00pm he'd head straight to the Plaza Center, an artist's setting much like Montmartre, to sell aquarelle.
His life and career changed dramatically when he moved to Vancouver, BC in 2003. Establishing himself in Gastown, it was a dream come true for the artist. Gastown was a burgeoning scene for artists, designers, dancers, and the like.
He flourished, as his body of work, and talent grew. But it was a chance encounter at the Michel Blais Gallery that would change Kal's life forever. He was given the chance to show his work for one month. That relationship lasted until 2009, during which time Blais introduced Kal to the formal art world – a game-changer for the unknown talent.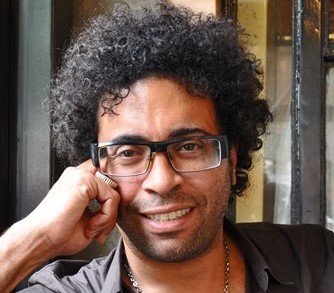 Is this the life you anticipated in your 20s, 30s, 40s, last year?
I've always preferred to live in the present moment, so when I was 20, I wasn't really projecting myself at 30, nor did at 40 or 50. Throughout the decades, the only milestone I fixed for myself was to become a better painter that I was the year before. Throughout the decades, if I could paint and live from it, it was good enough for me.
What do you find most fulfilling, important now?
I find it important to create beautiful memories and to surround myself with creative and positive people as I think their presence directly affects my work. Reinventing myself and surround myself with positive people and make beautiful memories that will inspire my work.
How have life's challenges, fears, and biggest changes you've faced changed you?
Between Malta and Vancouver, I moved to Carlisle (UK) in 2004 to be with my partner.
I faced lots of rejection when I tried to join a formal gallery and that's when the second thoughts and the fear kicked in. I then decided to sell/live sketch in the streets the same way I did in Malta. I was painting and selling aquarelle every day at The Lanes in a relatively busy street.
At that time, it wasn't common for artists to sell in the street, and I found the art scene scattered, noiseless. A lot of my acquaintances in the town didn't even believe being a "painter" could be a full-time occupation or that I could live from my art since the main occupation in town was farming. I was making a good living at the time however I felt out of place.
A few months in, I noticed more and more artists would come paint in the streets, a block or two besides me. From the moment I expanded my network and met more fellow artists, I started feeling at ease since we would uplift each other and exchange tips.
The highlight of my stay in Carlisle was when we organized the first Art Fair in Carlisle: we were 4 artists, we sold out everything we had even got press coverage. The next year, we gathered even more artists and the notoriety grew even bigger. I was happy to have been able to bring great artists together to bring out the art scene in Carlisle and introduced it to a broader audience.
Ever imagine going back to an earlier stage? If so which one?
If I could go back, I would go back to my years in Malta. I was very carefree, and the island felt like heaven on earth.
What advice would you share with your younger self?
Travel and learn more about other forms of art. Be fearless
How do you envision rediscovering your purpose in the coming years?
I would like to take my work to a higher level: I want to learn or perhaps rediscover new processes. I currently work on wet-on-wet painting with fine oil paint, but I am always willing to experiment with different processes or materials.
I am dabbling with different styles: abstract, elusive women's figures, or something I call "Oil sketches".
Will you share a fun fact about you?
I am a very big fan Of Reggae Music: Ska, roots Reggae…. Name it. I absolutely adore Bob Marley. I discovered Bob Marley through a friend that use to travel to London and bring back very lo-fi cassettes.
What is your favorite place on earth?
Paris! It felt like the promised land for me, and I think it will be my last love. I love the Parisians' demeanor and their "art de vivre".


"Always keep a positive mindset. Smile at the world, and the world will smile back to you: it's like a mirror "



ARTWORK AVAILABILITIES

Galerie Beauchamp

Plaza Gallery

Gallery Rouge