Interviews with inspiring individuals who are making the most of their peak stage.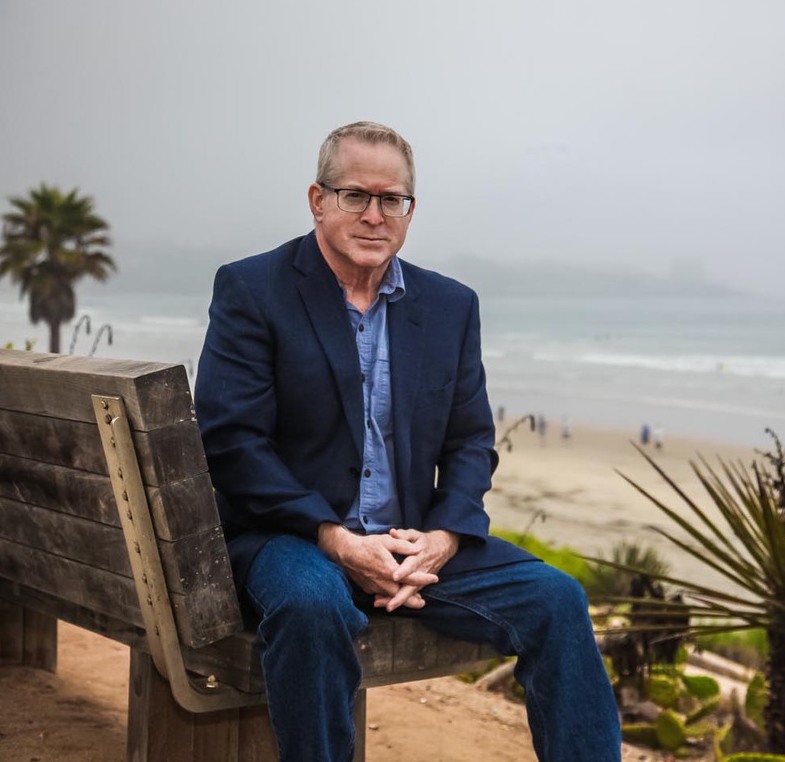 Meet San Diego based, best-selling author Matt Coyle. Matt knew at a young age he wanted to write crime fiction, after reading The Simple Art of Murder by Raymond Chandler, a gift from his father.
He graduated from UC Santa Barbara with a degree in English, but then life took him in a very different direction. Matt will be the first to tell you that without a firm sense of self, the path is a circuitous one. He spent 10 years in the restaurant business before transitioning to sales for golf and sports licensing companies, writing in his free time, but not committed.
It was when the last golf company he worked with shut down operations that he made the personal commitment and take the leap to write full-time.
Matt gave himself five months to walk his talk – or in Matt's case, to write it out of him. And write he did, for over a decade!
That first draft eventually became Yesterday's Echo, published in 2013. Sometimes the best things in life are worth waiting for, and most definitely working for. Matt's debut novel won numerous awards, including the Anthony Award for best new novel, San Diego Award for Best Mystery and the Ben Franklin award for Best New Voice in Fiction.
We catch up with Matt at his home in San Diego that he shares with his Lab, Angus. At 62 he's just released his 8th book in the award-winning Rick Cahill series and getting to work on his 9th novel.
Matt is divorced with no children, and believes passionately that his books are his legacy, writing his passion, and the reason he was put upon this earth. But at this point in his life, he is open to the future, acknowledging that now, more than ever, relationships matter.
Community matters!
He meets people through his writing – conferences and events and enjoys the mutual connection. Matt remains grateful for the challenges he's faced over his lifetime, realizing that they've provided the opportunity for tremendous growth.


"Be open to life's possibilities. Sometimes you have to adjust the plan with life's changing events."


Behind the mystery man…

Is this the life you anticipated in your 20s, 30s, 40s, last year? And do you ever imagine going back to an earlier stage?
In some ways, yes, in others, no. I hoped I'd be writing novels for a living but didn't have a realistic idea of what that meant. It's a lot more business than art. I like to look ahead. However, if I went back, I'd choose my 30's and force myself to be more dedicated to writing at that point.
What advice would you share with your younger self?
Fight through the fear and challenge yourself to attempt to do things that make you uncomfortable.
How have life's challenges, fears, and biggest changes you've faced changed you?
They've forced me to grow and have more confidence in my abilities.
Will you share something fun with our community?
My great aunt was Mary Chase, who wrote the play Harvey about the six-foot invisible rabbit that was later made into a movie starring Jimmy Stewart!


"I was about fourteen when my father gave me The Simple Art of Murder by Raymond Chandler. It only took me thirty years to turn that into my calling!"
Follow Matt Coyle