Interviews with inspiring individuals who are making the most of their peak stage.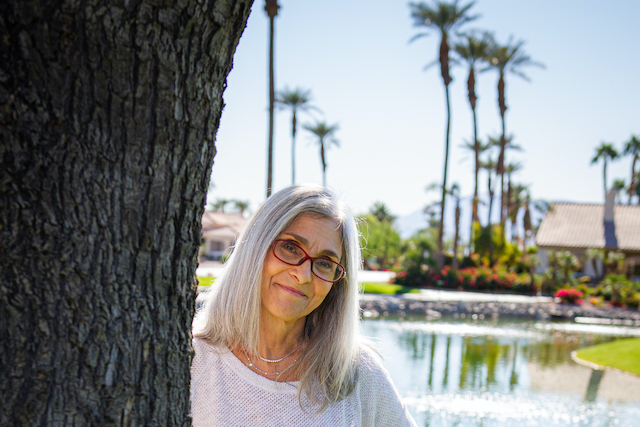 Meet Caren Glasser, host of The Peak Stage, and executive producer of our network of shows broadcast here on Vitalcy.
Caren's journey has had many exciting twists and turns, but music, performing and producing have always led the way.
Caren was a children's rock n' roll sensation in the 1990's, recording with Rhino records and performing at Carnegie Hall. She was also a revered cantor, having led her congregation for over 16 years.
In total, Caren has recorded eight albums, authored four books--and just for a cherry on top--run a cannabis company. Showing no signs of slowing down, she is a prime contributor with Vitalcy.
In total, she has produced online podcasts aired on Amazon Fire and Roku with worldwide audience views amassing nearing 2 million.


"I like to say: put a microphone in front of me and you have a show in the making."

Let's get real with Caren!
Is this the life you anticipated in your 20s, 30s, 40s, last year?
Yes! For me, I believe if you can dream it, you can do it. So, I didn't expect anything different. I was open to opportunities and recognized them when they appeared.
What do you find most fulfilling, important now?
Being able to fill a need and help create a dream with Vitalcy is so exciting! I love being at the forefront of this "revolution"
How has the journey you've taken and life's challenges you've faced changed you?
I am very clear now about what I want to do next. There is a certain resolve when you know your purpose. Every day is precious, and I want to live each day.
Ever imagine going back to an earlier stage?
No Way!
What advice would you share with your younger self?
Trust your gut and think for yourself. When you find yourself having to decide about whether to move forward on something, ask yourself these 2 questions (and one statement):
1. If I do this, what is the worst-case scenario?
2. Can I live with that outcome?
3. If you can...go for it!
How do you meet people at this stage?
We meet people through our homeowner's community programing.
How do you envision rediscovering your purpose in the coming years?
I am thrilled to be working with Vitalcy to produce some exciting new shows and be at the forefront of this movement to help people discover "what's next"! I'm blessed; my parents are in their late 80s and are working and thriving. I've been married for 38 years. We've recently settled into a new home in a 55+ community. We are living in our Peak Stage!
What is one fun fact about you?
I was on the Art Linkletter House Party show back in the 60's. When asked what I wanted to be when I grew up, I proudly said "A Window Washer!"
What is your favorite place on Earth?
Hands down, Italy, specifically Sicily! I love the food, the culture, and of course the wine.

"Never stop learning. Be open to opportunities that show up on your doorstep."
Where can we connect with you?