Interviews with inspiring individuals who are making the most of their peak stage.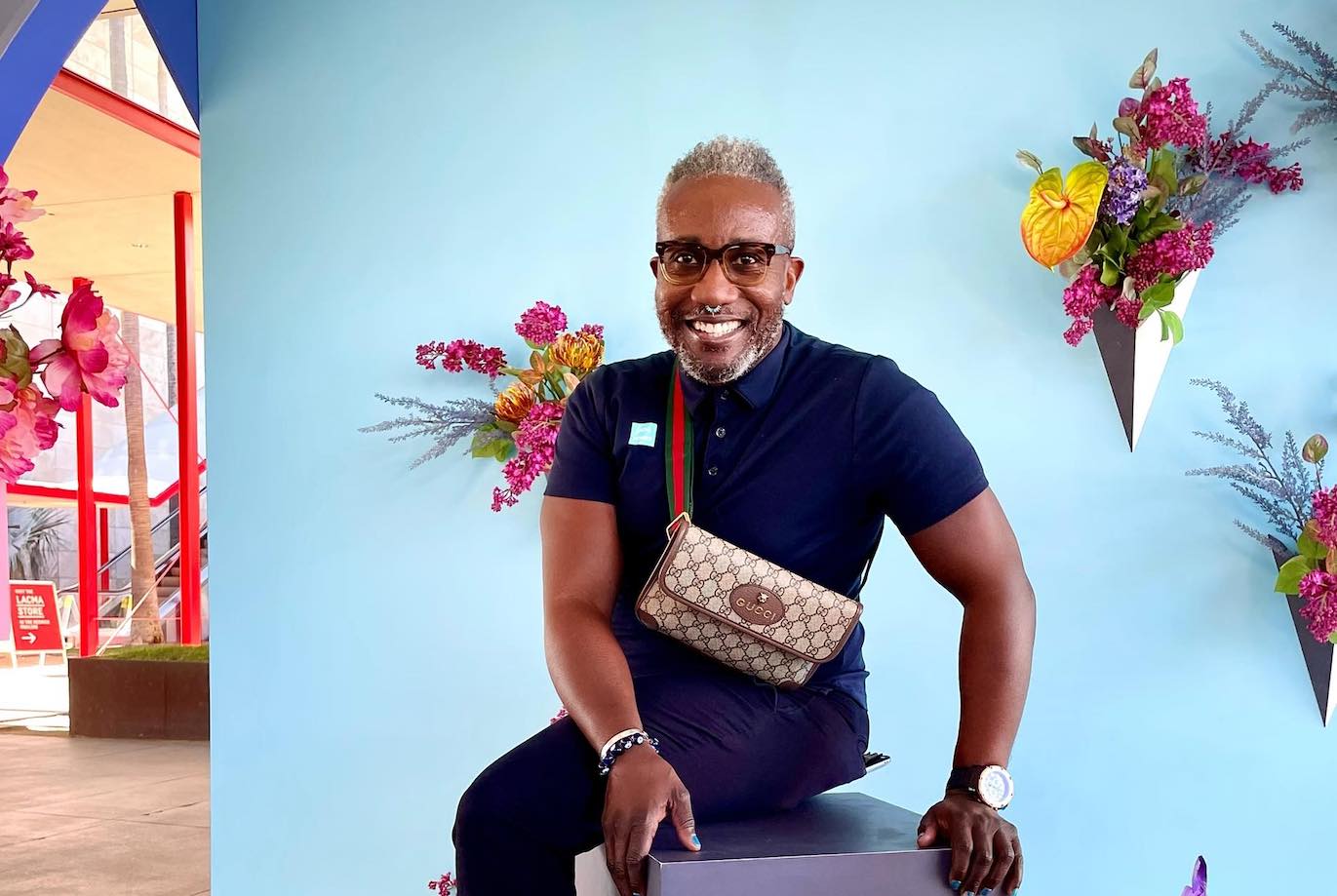 Meet Tod Hallman, celebrity stylist, FIDM instructor, member of the Neiman Marcus and Bergdorf Goodman digital styling team, and former dancer.
His company, THP Fashion Inc. expanded during the pandemic shifting its focus to television and large-scale fashion production. Overcoming the obstacles strengthens his resolve and fuels his motivation. Tod shares his thoughts on thriving regardless of what life throws your way, and his journey to Peak Stage living.


"Fashion hurts and is not for the faint of heart."


Tod learned the value of resilience at an early age. Born in Washington DC and raised in Maryland, he credits his mother Ida Hallman with providing the supportive environment to grow and develop into the successful, creative soul he is today. "My mother taught elementary school during the school year and in the summer would travel to different parks and recreation centers to teach arts and crafts. She loved people and also had an amazing fashion style, something else that I inherited from her."
By the time Tod entered high school, he was ready to expand his creative pursuits. First in cheerleading, Tod's strong will and confidence was put to the test. He readily admits athletics were not his forte. With unstoppable enthusiasm and hard work, Tod made the squad. He was the only boy on the team. What he believed was a tremendous accomplishment, was a source of controversy with students and parents.
The team environment became increasingly hostile, he was mocked at games and urged to quit. Tod refused to be deterred. Eventually, team members and the student body cheered him on, encouraging him every step of the way.
And through it all, Tod recalls with deep admiration, his mom's unconditional love and support. "Mom never once said: 'are you sure this is what you want to do'? Instead, she made it possible for me to do exactly what I wanted."
Tod's young life was influenced by the positive nurturing environment she created, urging him to believe in himself and pursue his dreams. It is that foundation that led to his early success and one he builds on today.


"Sadly, my mom is no longer with me and regrettably I didn't realize this until she was gone and never had the opportunity to say thank you mother and thank you for loving me and believing in me."


Tod faced social challenges he'd never considered during his loving childhood years, blatant racism. "It wasn't always easy as a black man. I learned when I left home to go to college that I was looked upon differently. Thankfully, I had an amazing mother who taught me the value of self-worth and how to push ahead."
College took Tod to Pittsburgh where he studied theater at Point Park College, though he quickly changed his major to dance. Tod danced with the Extension Dance Company. He had the pleasure to work with former Martha Graham Dance Company choreographers, Bill T. Jones, and June Lewis.
Dance remains one of his true loves today. Tod's college ballet master would tell dancers, "You don't know what you think you know." Admitting he had no idea what his instructor was talking about at the time, at 30 it finally clicked. And an unplanned move to Los Angeles set his path in a dramatically different direction.
Enter fashion styling!
Tod remembers the moment the spark hit him: it was during his first shoot as an assistant he realized he'd found his next act in fashion show production. The talent hit her mark, the shoot began and so did Tod's rise in the industry.
It was there that he could put his life experiences, talents, and personality to work. The move to Los Angeles opened doors and opportunities he'd never imagined. A successful career in retail and visual display led Tod into his work in public relations and eventually as a celebrity stylist.
Through his company, THP Fashion, Inc, Tod has styled some of Hollywood's brightest stars. As an instructor at the Fashion Institute of Design and Merchandising, Tod finds the invaluable lessons learned from his mother a great source of inspiration. He teaches new generations the appreciation and history of style and is passing on the characteristics that have guided him through the best and worst of times.
Now sixty and humbled by his success, Tod looks to the future with a sense of pride and hope that his journey is far from over. He views his life as a blessing, appreciative for the chances he's been given. "I'm still here and able to do what I love as a few of my dearest and closest friends are not."
Though deeply grateful for the life he lives today, Tod smiles at the thought of choosing a different path in his youth. Perhaps a move to New York City to pursue a career in dance, and the chance to perform with Martha Graham's company.
"I would encourage the younger me to be truthful to myself and follow my first love and give it every damn thing that I had."