Interviews with inspiring individuals who are making the most of their peak stage.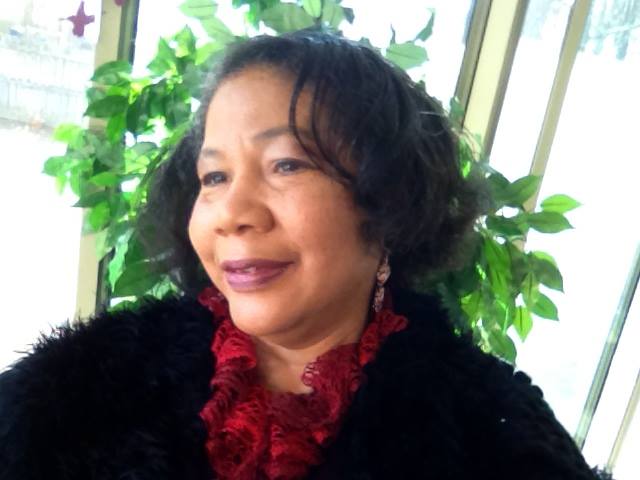 Meet Veronica Primus. The former teacher and education advocate, mother of four and grandmother of fifteen spoke with us about her decades long career in education and the life she's lived in-between – all the while, embracing the Peak Stage.
A native South Carolinian, Veronica's family moved to Brooklyn, New York in 1963, when she was twelve. She was among the first to integrate Brooklyn's prestigious Midwood High School and Long Island's Adelphi University.
The honor student earned a full scholarship and graduated both institutions near the top of her class. After teaching in Freeport for 4 years, Veronica returned to South Carolina, to make a difference. Veronica recently retired after forty-eight years, and she confidently reflects on the successful endeavors that did just that.


"Dirt roads, gravel roads, paved roads, concrete sidewalks are the roads that can describe my paths.


Veronica recalls an idyllic childhood, naïve to the perils of living under segregation in the south. Her father held three jobs while her mother worked as a domestic. Veronica remained unaware that their struggles were because of the segregation – depriving them all of many opportunities people today take for granted. It was the dream for a better life for the family that took them to Brooklyn, New York.
There were welcome changes, but also significant adjustments, "relocating to the cold concrete of Brooklyn was truly a culture shock for me but full of wonderful discoveries. There was less obvious discrimination but living in a small apartment in the ghetto of Bedford-Stuyvesant meant attending poor quality schools and buying substandard groceries. I thought the schools were great in comparison to my little segregated school in Hardeeville, SC. They had free books, laboratory equipment, playgrounds and went on field trips. All new experiences to me and stimulated my mind to believe anything is possible."




In 1965, Veronica was among a small group of honor students selected to integrate Midwood HS, a formerly exclusive upper middle class predominately Jewish school. It was during her time there that she learned that a school was supposed to uplift and educate. Awed by the library that spanned an entire wing, Veronica spent much of her time there.
In 1969 as integration continued, Veronica was recruited to attend Adelphi University in Garden City, NY as an education major. She was instrumental in establishing changes at every level of education. During her second year at Adelphi, "I joined the Black Students' Union and patterning ourselves after the Black Panthers, we started demanding changes that served as a model for other higher education institutions across the country. We demanded and got a Black Studies department that awarded a major. We established several community-based educational programs in the surrounding communities with college students as tutors and mentors".
Veronica graduated Cum Laude in 1973. She credits her resilience and strength to push forward during even the most stressful times to her family. Being raised on a farm with parents who taught her never to give up, regardless of the circumstance. It would set the foundation for her lifetime of making a positive impact.
The roads continued to lead Veronica into unique and challenging territory. In 1985, after years in South Carolina, and Savannah, Georgia, she, and her husband moved their family to his hometown of Barbuda, West Indies.
Life was quite different, as the family experienced a completely new culture socially and academically. Veronica learned new ways to approach teaching. Embracing advice from the headmaster to simply "teach", Veronica wrote the curriculum that many teacher continued to use long after she'd left. It was here that Veronica found pride and honor in being a teacher.
Veronica returned to South Carolina after four years, teaching fulltime, and raising her four children. She continued to work for community change. She believes her experiences surviving racial segregation, integration, community leadership and experiencing diverse cultures carry her strongly forward. "I believe individuals must speak up and stand up wherever there is an opportunity to make a difference. Margaret Mead said it best, 'Never doubt that a small group of thoughtful committed individuals can change the world. In fact, it's the only thing that ever has.'"
At 69, Veronica values peaceful exchanges with diverse people seeking solutions to society's ills. She hopes to continue to contribute her talents, experiences, and skills to improving educational institutions. She also values spending time with her family and dear friends and sharing positive energy with them.


"I thought I would always want to travel but due to the pandemic, I believe truly, "home is where the heart is".


Reflecting on a powerful life well lived, Veronica's biggest regret is that she didn't begin to save for her retirement earlier. "I want to advise all young professionals to seriously plan for the day you don't have regular income or can't produce regular income." While musing her early years, she shared words of wisdom she'd pass on to her younger self, "You are beautiful, smart, and capable of accomplishing many things. Trust in the Lord Jesus Christ, learn all that you can and move forward to change the world!"
Not one to stay idle for long, Veronica is already stepping into the Peak Stage at full stride, with a strong yearning to help young people. She is resurrecting The Network for Serious Teens and Adults Acting Responsibly, the youth leadership organization she founded in the eighties as a nonprofit.
Under her leadership the group will teach leadership skills and provide support for local affiliates. Veronica believes the future is in the hands of our youth and they must be prepared to handle this responsibly.
"I believe strongly in the words of Rev. Dr. Martin Luther King, Jr., 'We are caught in an inescapable network of mutuality, tied in a single garment of destiny. Whatever affects one directly, affects all indirectly.'"
FOLLOW VERONICA PRIMUS ON: