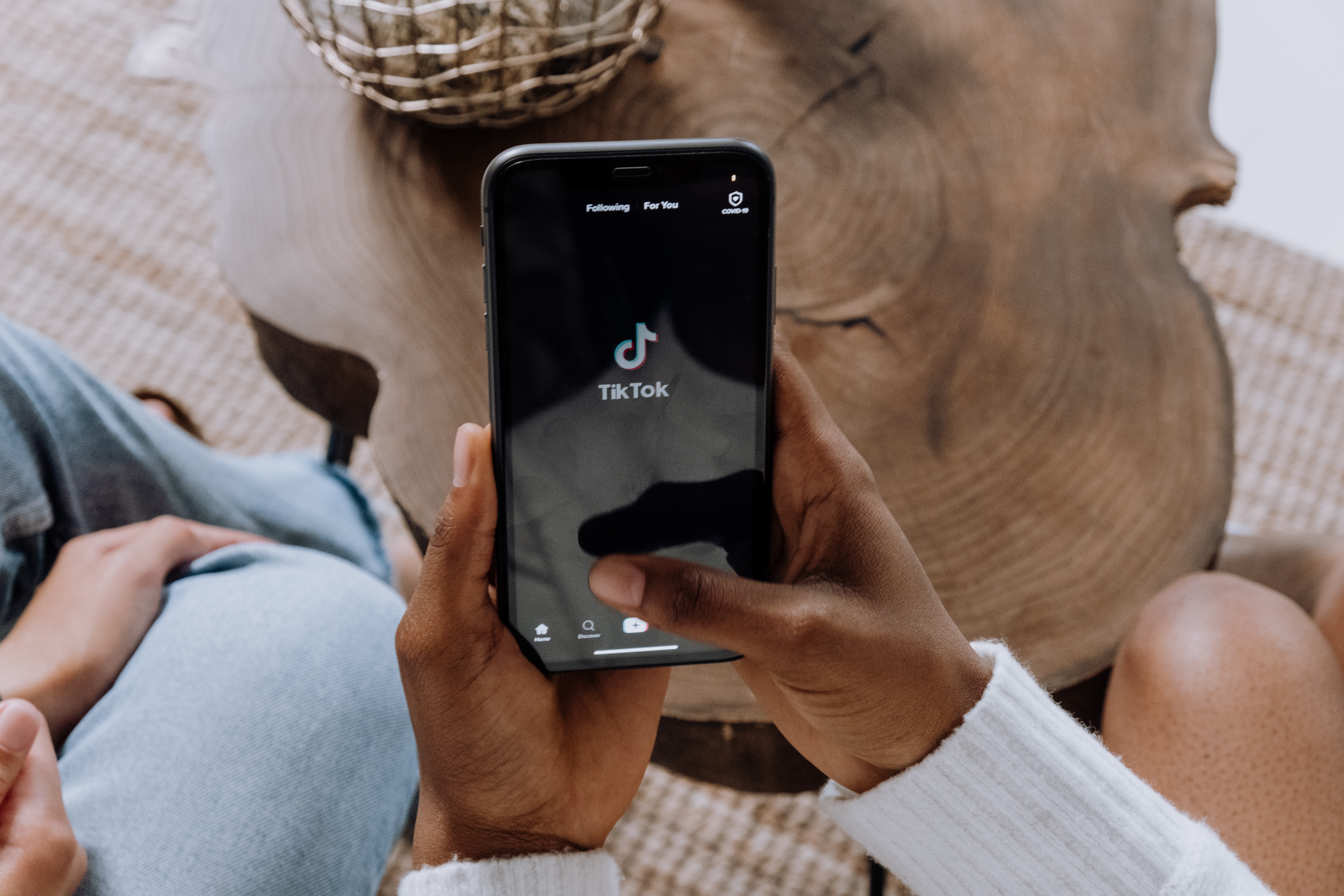 Now that you've decided that TikTok is right for you, it's time to get set up.
First things first, we've got to download the app. Go to the App Store or Google Play from your phone or other device, type in "TikTok," and it should be one of the first results. The app icon looks like a colorful music note with a black background and it's free!
Once TikTok is finished downloading, open up the app, either right from the App Store or Google Play, or from the page on your device where new apps are placed. If you can't find it easily, use the search option on your phone and open it up that way.
Now that we have the app opened up, we can start exploring. Unlike most other social media platforms, TikTok allows users to enjoy part of their content without actually signing up to make an account - so you can be a curious fly on the wall if you choose. Before we take the leap and make an account, let's look around and see what TikTok has to offer.
There is a simple and easy-to-use layout that makes navigating straightforward. When opening the app, you'll see the "For You" page that acts as the home screen. From here, you will scroll through posts that help you discover new content —both from users that you might not typically follow and ones that are similar to what you have liked previously, hence the name, "For You." It's important to note that "liking" and commenting on posts is only permitted if you create an account.
Scrolling through the "For You" page is one of the main draws to TikTok. It is an endless feed of non-stop, fun entertainment.
Now, back to business. Let's make an official account on TikTok and unlock the full features of the platform. On the bottom of the screen, you'll see a menu of clickable icons. The icon all the way to the right that looks like a person's outline and has the label "Me," underneath that the button we want.
As you can see, there are multiple ways to make an account. Clicking on the red button will allow you to use either a phone number or email address and create a password, while the other options underneath let you use an existing account and sign-in credentials from Facebook, Google, Twitter or others.
The benefit of signing up with one of the other apps is that you won't have to create a new password and it can be a bit faster to get set up. Whatever way you choose to create an account, it's a pretty quick and simple process.
The next part is going through some questions that TikTok asks you to answer in order to confirm that you are a real person and not a robot. It will ask for your birth date and then it will confirm your account by sending you a security code to your choice of phone or email.
Once the security code is confirmed - that's it! You're in!
Related: Hashtags and How to Use Them
To summarize the process, here is a quick, step-by-step walkthrough:
Download and open the TikTok app.
Navigate to the "Me" page from the bottom menu.
Sign up with either your phone, email, or other affiliated app.
Confirm your account with the unique security code that TikTok sends through phone or email.
Enjoy the full features of the platform to your heart's content!
With your new account, you can start "following" other users, andaccess the "Following" page that will only present you posts from people and accounts you've chosen to follow. There are two ways to follow an account:
The first option is to click on the plus sign button that appears on the user's profile image. The second option is to click on their username, which will open up their profile page, and then you can click the follow button there.
Keep exploring, and Happy TikToking!