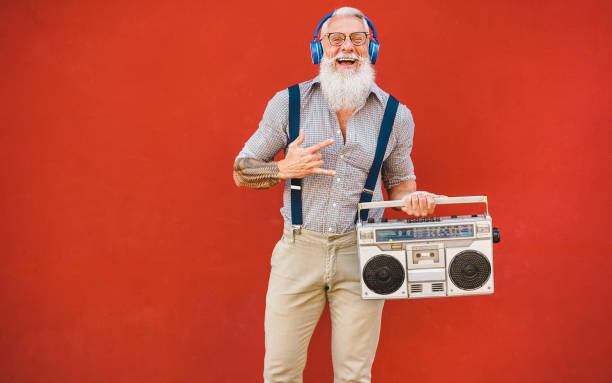 Getting Started on Spotify
Spotify is a platform that allows users to keep all of their favorite entertainment in one place.
While there are plenty of ways to gain a music collection, simply joining the Spotify community will provide you with unlimited options including music, podcasts, and comedy rather than purchasing each piece of content and downloading it separately. It generally costs $9.99 per month for full access with several discount opportunities for students and families.
Some of the content is actually free if you would like to give it a try. It is also accessible on various devices in the form of a mobile app or desktop as opposed to Apple Music, another great, but more limited option.
Spotify is arguably the best route when it comes to streaming services as its variety of content for the price is unmatched.
Rather than subscribe to several different streaming services that each have an area of content you are looking for (podcasts, music, comedy, radio, sports, etc), Spotify provides a plethora of content in one place so you can create your own playlists with your favorite content for specific occasions or utilize some of their constantly innovating features to find brand new entertainment.
Another benefit to testing out Spotify is the free tier being incredibly robust. Unlike its competitors, Spotify allows for free use with the only con being that you cannot search for specific songs without the upgrade. You can however use existing playlists and radio.
Not only is the free version quite useful, if you would like to upgrade, the price is very reasonable with more discounts factored in for couples, students, and families.

Now that you understand the general idea of Spotify, let's learn how to get started

1. Go to the Spotify website on your desired browser.
Click "Get Spotify Free" or "Get Spotify Premium". The premium option will give you full access to all of Spotify's content.

Then enter the requested information (email, password, birthday, etc depending on your choice) and click "Sign Up."

After you have created your account and downloaded the app, open the app on your device (a little green bubble with black lines) and log in.

Now you can get familiar with navigating Spotify. It will present content by genre and popularity, also giving you the option to search specifically.

You can also use the Radio feature or go to "Your Library" depending on whether or not you want to create your own "Playlist," listen to the radio, or even use existing playlists.

If you would like to create your own playlist, click on "New Playlist" and give it a name!

Now you are free to search any content you want, click on the pop-up menu, and select "Add to Playlist."

Conclusion

Spotify is an easy way to access and organize all of the content that brings joy and laughter to your day. It also helps you stay connected by creating a community of people who enjoy similar music and comedy.
You can share your playlists and bond with friends over the songs you pick together for an upcoming gathering.