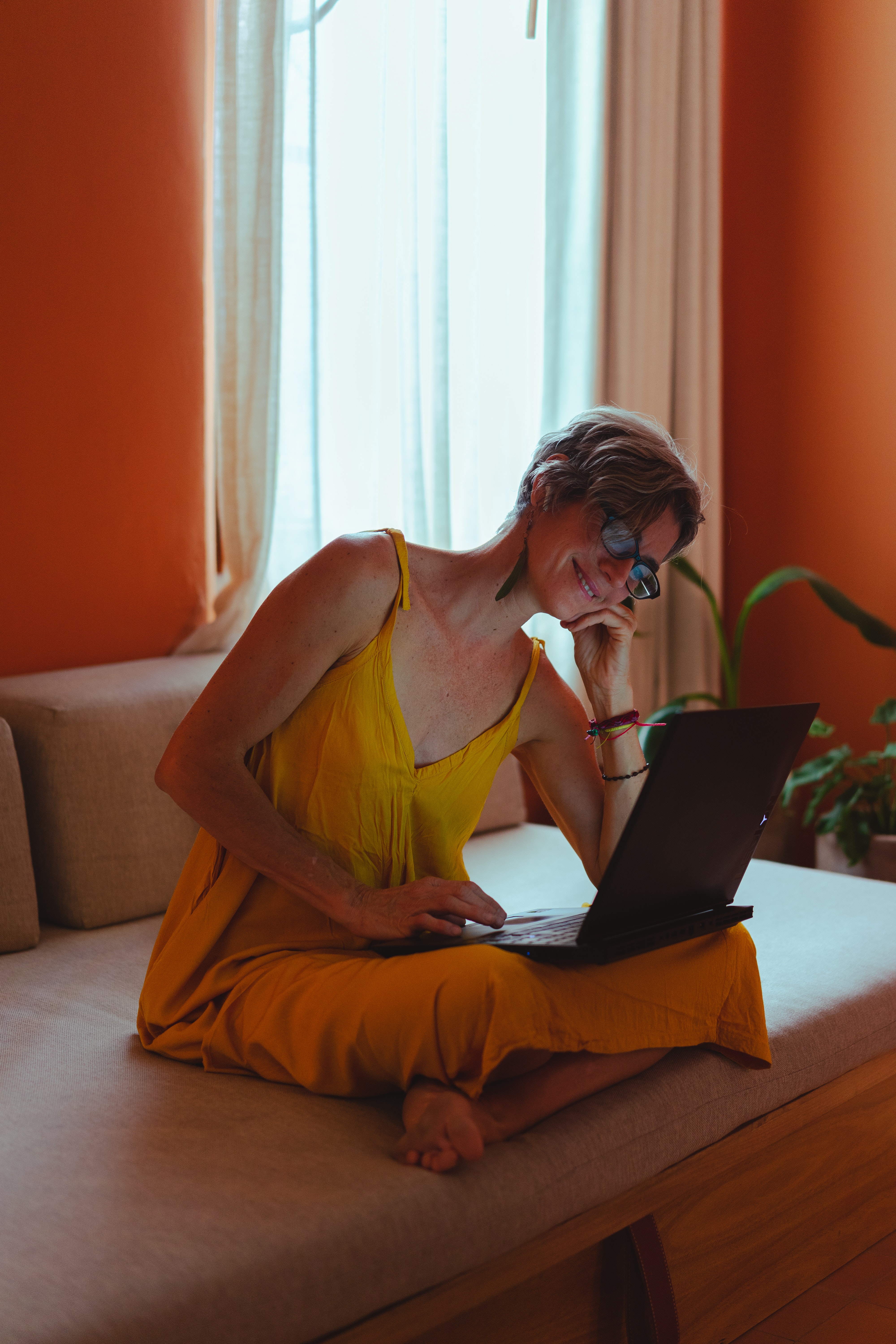 The Retiree as Entrepreneur
A lot of retirees living in their Peak Stage today aren't actually retired in the traditional sense. They don't spend every minute relaxing, fishing, or playing golf.
Rather, they have moved from the realm of the highly structured career into another form of work that is often more free-form in nature.
In my experience advising successful retirees, this may mean consulting projects that draw upon career experience, part-time work, volunteering, or in some cases, entrepreneurship.
Thanks to the internet, it is easier today to start a business than ever before. In fact, you could have some form of business up and running with minimal investment in the space of a day.
Once you have determined what to sell, whether a product or a service, all you really need is a website, and boom, you are open for business.
Of course, there is more to it than that. In the case of a product, you'll need to source the product (maybe design it), and you'll need to provide fulfillment … a way for the customer to place an order and provide payment, and a way to get the order to them.
The good news is, there are endless resources for every aspect of business development. You can set up a store on sites like Amazon, Shopify, or Etsy. There are web forums dedicated to all manner of e-commerce ventures that you can look to for guidance.
Sites like Upwork, GURU, Fivrr and many more allow you to easily hire freelancers from across the globe for any kind of help you need.
Want a professionally designed logo plus website or social media graphics for the business? Sites like 99 Designs will do that, or you could create your own using Canva, an online site offering hundreds of free graphic design templates.
While starting a business is easy, starting a successful business is another matter entirely. You still need a combination of creativity and hard work to stand out in highly competitive markets. But as a retiree, at least you should have the time to commit to it.
And it can be a fun and engaging process regardless of the outcome. You might want to think of it as a hobby that could become a moneymaker. In Winning at Retirement, my co-author Kristin Hillsley and I suggest retirees may in some ways be the perfect entrepreneur.
Assuming you no longer have a family to support, and you don't invest any more than you can safely lose, the pressure is lower than it typically is with younger business owners. You benefit from the wisdom and experience of age, and you have time to dedicate to research and planning.
Speaking of Winning at Retirement, writing a book – a form of entrepreneurship – is also easier than ever before.
In fact, technically you could publish a book this afternoon using Amazon. Create an account on KDP (Amazon's Kindle Direct Publishing), upload a manuscript in a Word document, upload a cover file, and BOOM, you are officially a published author listed on Amazon.
If someone orders the book, Amazon prints it on-demand and sends it to the customer, and your account receives a credit for a portion of the sale price.
I'm simplifying again of course. Amazon has some standards in terms of what they will publish, and if you publish total dreck no one will buy it.
But the point is, the barrier to entry these days is very, very low. When Kristin and I set out to write a book about finding happiness in retirement, we had absolutely zero knowledge about how to publish a book.
But by employing some of the tools I referenced above and leveraging the power of the internet, we were able to make it happen.
Here were some of the steps we followed:
Sought out the best existing books on retirement, as well as any research we could find on retirement, in order to bolster our knowledge. We had decades of experience advising retirees, but we wanted to know what the data said
We hired a designer to create a cover. (We love the cover!)
We researched how to self-publish a book. Countless resources are available on this subject. (Some of it is great info, some is garbage. It's always a trick to sort that out)
We researched how to market a book, (Again, there's so much info out there, but it's not easy to sort the scams from the good stuff)
Based on web research, we found a good editor and a good proofreader
We found and purchased the rights to relevant and funny cartoons
We hired a designer to create our charts and graphs
It was far from easy—in fact it was a very difficult and at times, stressful project—because our intent wasn't just to get published. We wanted to create a guide of great quality.
It is up to each reader to decide whether our effort succeeded, but based on the mostly positive reviews, I am proud of the outcome.
In any case, we started with zero publishing knowledge, and ended with a finished product of professional quality, all, essentially, based on web searches. I can tell you for sure it would have been far easier if we had done it while retired, rather than during the pressure of a demanding career.
In summary, if you want to become an entrepreneur in retirement – or for that matter an author – you can do it. The tools you need are at your fingertips.
Your success, depending on how you measure it, will likely require a tremendous amount of effort. But if you enjoy the process and choose an endeavor that challenges and engages you, it will be a win no matter what.