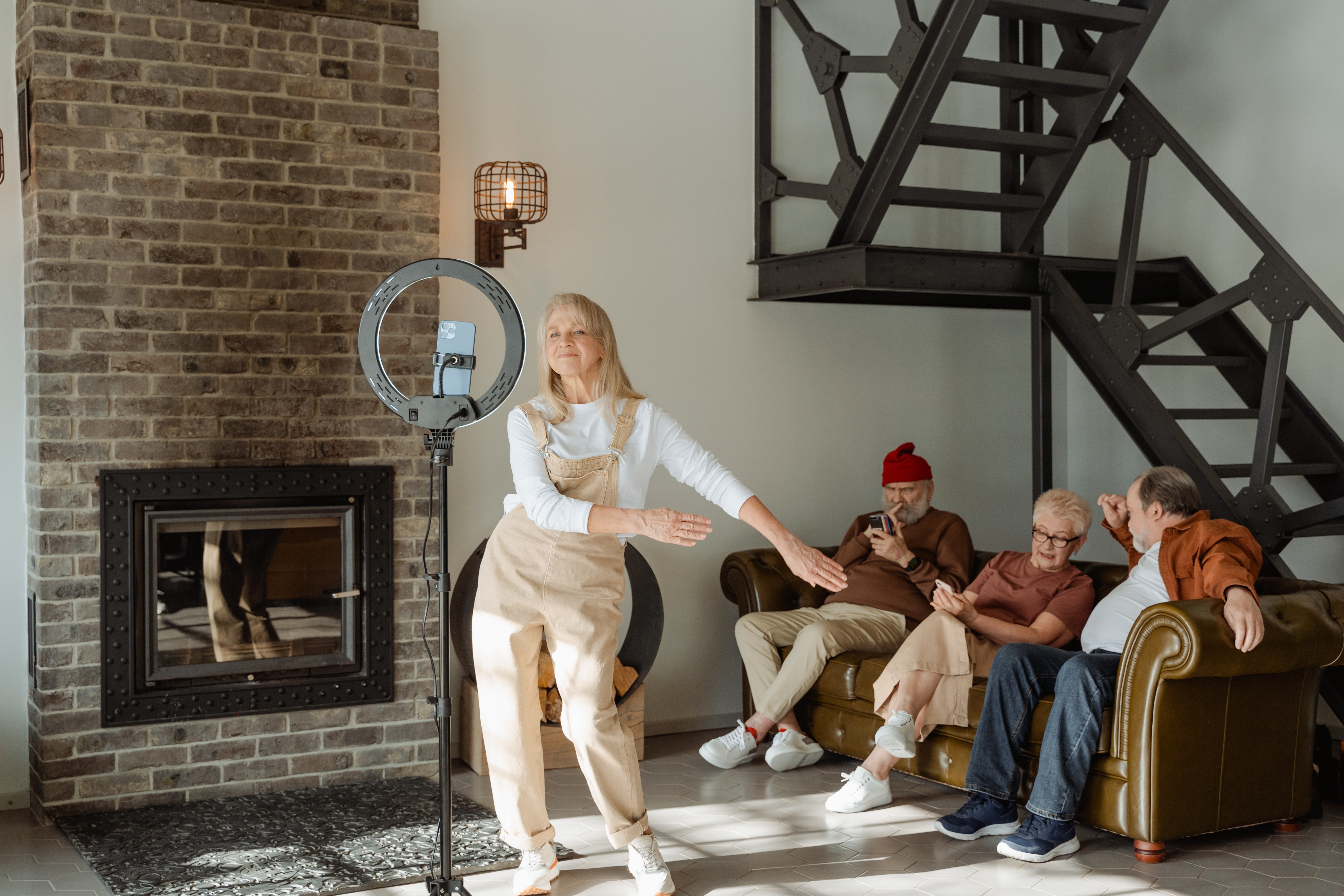 TikTok: Is It Right for You?
TikTok launched back in 2016 as a social media platform that allowed its users to make and post short-length videos. TikTok first rose to fame by giving users the ability to combine music or audio clips with their personal video recordings.
As you might imagine, there is a lot of hilarious lip-syncing on the app to enjoy! There are no pictures or long-winded written posts, like you might find on Facebook.
Similar to most social media platforms, you are able to "Like" and comment on videos that you enjoy, and follow your favorite accounts to keep up with the latest content.
TikTok's name is derived from an original limit of 15 seconds for videos posted on the platform. As TikTok's popularity has grown, so has its time limit.
Now, all users are allowed to post videos as long as one minute and a select number of users can post up to 3 minute-videos as well. It's likely the 3-minute length may be extended to all Tik-Tok users in the future.
Where's the appeal?
When the average length of a video post is just one minute long, it forces creators to get crafty and get to the point of their posts quickly.
With its 2.6 billion downloads around the globe, there are unlimited types of quality content, as you'll discover.
Would you like to learn how to make fancy cocktails for party guests? Or perhaps you'd like to pick up some new moves from a dancing doctor? Maybe fitness is your thing and you need help with your technique?
Many use TikTok as their own personal video blog, letting you in on their real-life experiences. The prospect of exploring new hobbies, interests and cultures becomes much more accessible due to the variety of people using the platform around the globe.
TikTok can be a great tool to learn how to DIY (i.e. do it yourself). For instance, you can watch tutorials for various home projects, discover a new pattern to crochet, learn how to keep your plants alive and thriving, plus much more. Following interests through hashtags are also a breeze.
The possibilities are endless!
While the app allows users to record or upload regular videos, there are several other ways to spice up your posts. Several dozen fun filters are available to use, including some that even showcase your pets for extra fun.
Currently, a filter called the "Pet Thought Bubble" is trending. It places a thought bubble over either a human's or pet's head with text that you can type in whatever phrase you'd like.
What are the drawbacks?
Like any other app you can find in the App Store or Google Play, TikTok does have a few downsides:
There are ads slipped in between regular content. The ads themselves don't appear very often (for now), and could actually be mistaken for a normal post since they are in the same short-video format.
One plus when it comes to TikTok ads is that you are not forced to watch the entire video, you can just keep on scrolling.
Some of the filters and features can be challenging to figure out. Not to worry! Vitalcy is here to help you!
The app was designed to be very addicting, so you may find yourself pulled into the fun far longer than you anticipated!
Conclusion
At its inception, TikTok users were primarily teens and pre-teens, but all of that changed during the Covid-19 pandemic. It is now popular in all demographics, even at the Peak Stage.
Since people found themselves stuck at home, TikTok became an escape from the pandemic-stricken world. In a post-Covid era, it has become a staple in the social media arsenal. It is well worth a download to at least check out and see why so many people love it.
Happy TikToking!