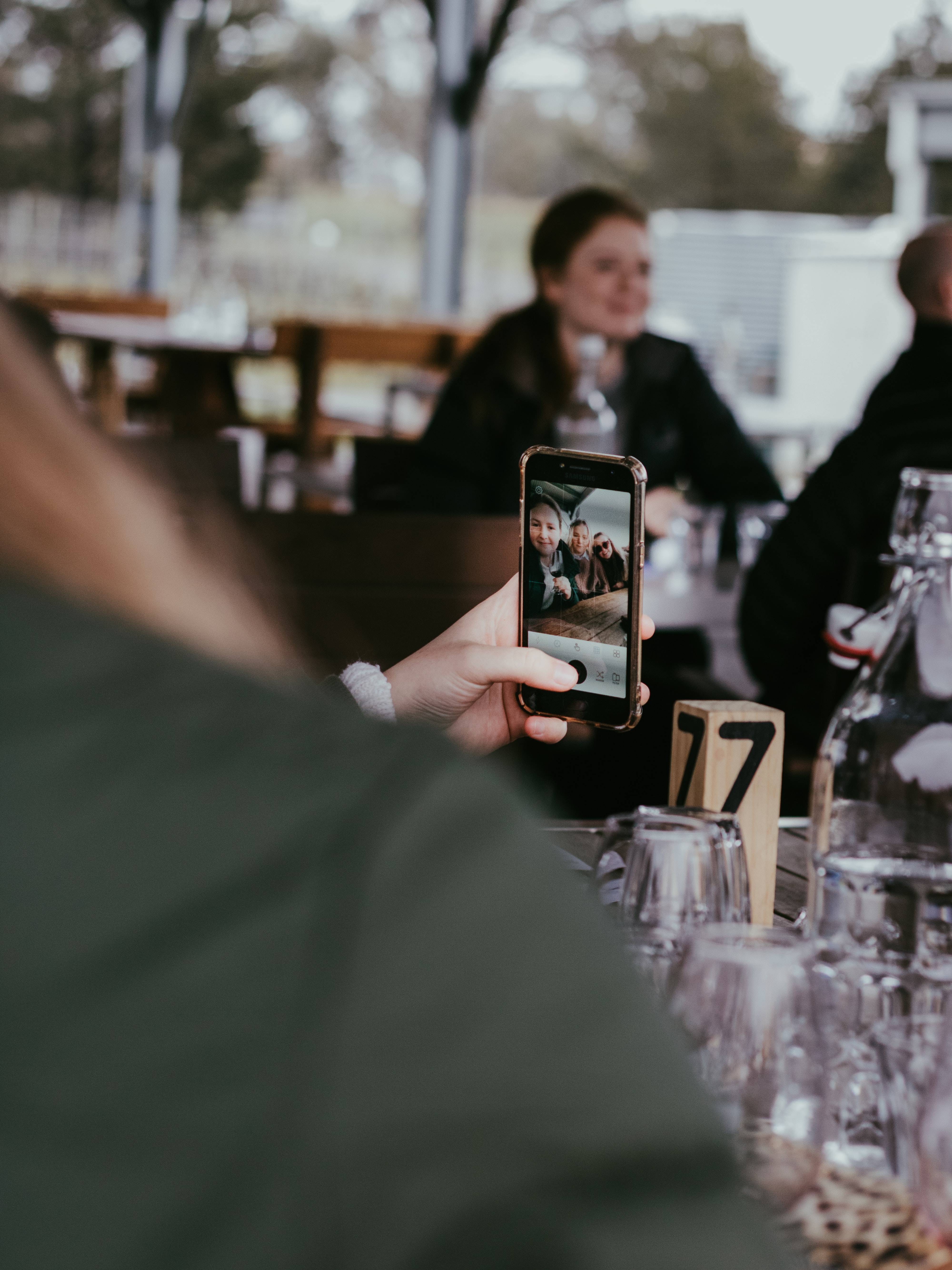 Create Your Own Story On Social Media
Most people do not know why the story option was created, even the ones who frequently view and create them!
The first platform to use stories, Snapchat, is rumored to have invented stories to subtly slip in ads and make them less tedious to users. Fortunately, despite its main purpose, the story became a fun option for all users looking for a light-hearted way to utilize social media.
A story is a post, viewed by clicking on your profile picture, that allows your friends to see that particular content for only 24 hours. After this time period, the post disappears automatically, which helps keep the platform fun and efficient for all users. This can be done with recipes, sports stats, quick news updates, or anything that you would like to temporarily share.
For example, let's say your cousin sent you a short video showing the aftermath of a Chihuahua that got into his owner's glass of whiskey … oops! Rather than individually sending this to all of your friends or posting it as a permanent part of your social media profile, you can simply add it to your story.
Another use of a story could be a poll. For example, you want to dye your hair a new and bold color and are not sure whether you want to go red or blonde. You can create a poll so that all of your friends can quickly share their opinion with you.
Here's how it works:

Since Snapchat was the godfather of stories, we'll start here.
Assuming you already have an account, open the app and log in.
Now either "take a snap" (take a picture or video through the app) or select one through your camera roll. This can be done by clicking on the little picture square on the bottom left of the screen.
After this, you have the option of editing your content, or snap, by writing on it, adding a filter (especially if you're in it with a terrible case of bed-head), or adding a little emoji.
When you're all done editing, select the story icon, which is a little box with a "+" on it and then click "add."
It will then give you the option to send it. To do this, select "my story" and click the arrow in the bottom right corner.
Instagram (IG)
First, log in to your account.
Tap the plus button on the top left of your home screen, which should be on your profile picture.
This will open a camera where you can either take a new picture/video or pick one from your camera roll by clicking the square on the bottom left of your screen.
You then have the option to edit your content however you would like.
When you are happy with your post, click "done" to save it or hit "save" if you want to keep the picture/video without posting it.
Then IG will give you the option to "send to friends" as well as posting it on your story. Click the bubble that says "my story" and select some friends if you want to send it to individuals as well.
Facebook
Log in to your account.
Click "Add to Story" below your profile picture or "Create a Story" at the top left corner of your news feed.
Select a picture/video from your camera roll.
Pick your audience! Either public, so everyone can view, or private, so only your friends can view.
Click "Share to Story" and you are all done!
Now that you understand how to create and view stories, you can more comfortably use your platform of choice and interact with your friends, especially when you can't be with them in person to laugh at videos or cute pictures together over a cup of coffee or a drink.
Being able to use stories keeps people connected and adds something light and fun to social media, especially for those, like me, who prefer to use social media as an area full of amusement and relaxation.