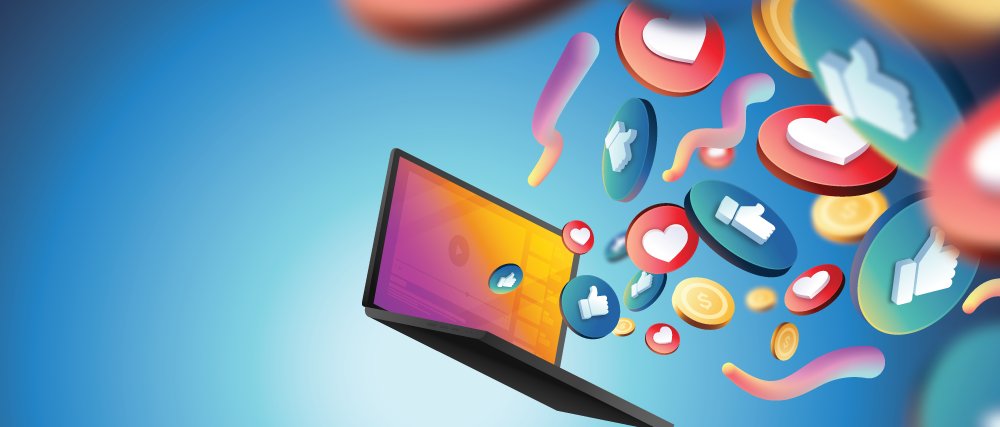 How to Create Your Social Media Story
Now that you know the general background and benefits of the social media story feature, it's time to learn how to post your own story!
Since Snapchat was the godfather of daily stories, we'll start here.
Snapchat
Assuming you already have an account, open the app and log in.
Now either "take a snap" (a new picture or video created through the app's camera function) or select one already in your camera roll or photo library. This can be done by clicking on the little picture square on the bottom left of the screen.
Once your image or video is selected, you'll have the option of editing your snap, by adding text, doodling with your finger, adding a range of photo filters or geo-filters (location-based filters that serve as graphic borders for an image) or adding stickers or emoji.
When you're all done editing, select the little box with a "+" on it, and then click "add." To post as a story, select "my story" and click the arrow in the bottom right corner. Now that you have successfully created a story that everyone who follows you has the option to view for the next 24 hours!
Instagram (IG)
First, log in to your account.
Tap the plus button on the top left of your homescreen, on your profile picture. This will open the camera window where you can either take a new picture/video or pick one from your camera roll by clicking the photo icon on the bottom left of your screen. You will also see a vertical list of options on the left-hand side and the word "story" immediately below the round shutter button.
Edit your content to your taste using any of IG's creative tools, including the left-hand list or the various filters available when you swipe left. When you are happy with your post, click "done" or hit "save" if you want to keep the picture/video in your photo library without posting it.
Instagram will then give you the option to send your creation to friends as a direct message (DM) and/or post it on your daily story. Click the bubble that says "my story" and consider whether you want to post it forward through to Facebook, also. (If so, you'll have created a story for two platforms at one time!)
You also have the option to save the story into featured highlights that remain permanently available to followers in small circles just below your IG bio. This is perfect for an in-the-moment memory you do not want to lose.
Facebook (FB)
Log in to your account. Click "Add to Story" below your profile picture or "Create a Story" at the top left corner of your news feed.
Select a picture or video from your camera roll, and edit it with Facebook's creative tools. Pick your audience! When you select "public," everyone can view your story, even if they have not linked directly with you as a Facebook friend. If you select "private," only your direct FB friends can view.
Click "Share to Story" and you are all done!
Daily stories can help keep people connected and add some light-hearted fun to social media, especially for those who prefer to use social media for entertainment and relaxation.
What's Next?
Now that you understand how to create and view daily stories, select your platform of choice and try using the story feature to interact with your friends, especially when you can't be with them in person to laugh at videos or cute pictures together over coffee or a glass of wine.