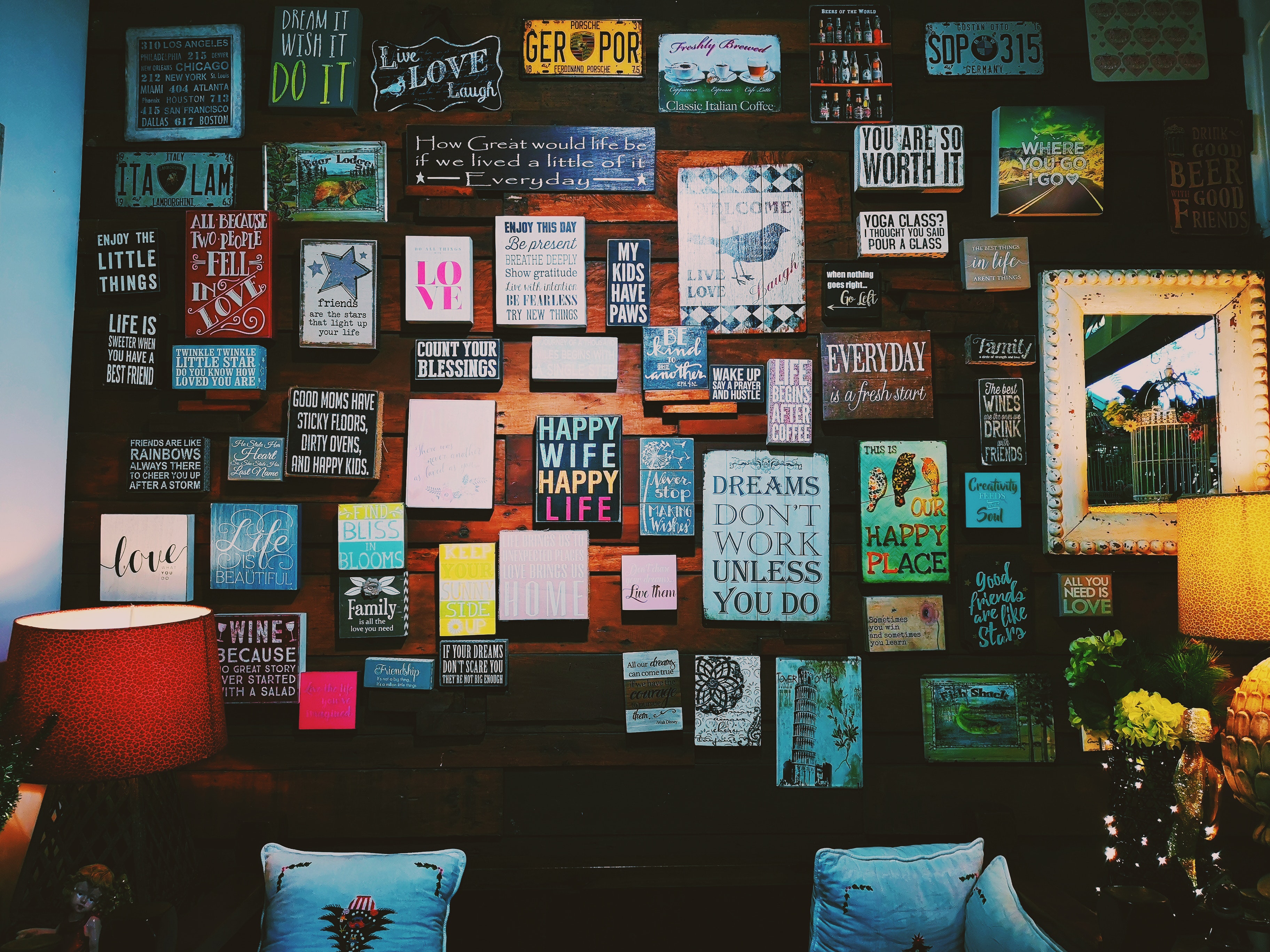 Any Interest In Pinterest?
Pinterest, one of my favorite social media platforms, is a terrific option for those who do not have a desire to post pictures and events from their own lives on a public platform. Unlike most other social media platforms, Pinterest allows for communication and the sharing of ideas, but with the option of total privacy.
What is Pinterest?
Pinterest is an online pinboard where you can share funny visuals, recipes, music, art, sports, and more! A pinboard is like a folder where you can keep all of your ideas in one place. For example, you can create a pinboard of cookie recipes collected throughout the year so come December, you'll be sure to have the best gingerbread cookies in the neighborhood. Users have the option to view and pin and repin visuals from themselves and others to create unique boards with themes that fit the interests of all involved.
Related: Hashtags And How To Use Them
Because Pinterest only utilizes visuals, there is generally no room for conflict. So if you're looking for a break from the arguments and tension that is a given on most platforms today, you might consider giving Pinterest a try! For those who enjoy the benefits of other platforms, your pins can be shared on your other social media accounts as well. This is great for those who want to gain the views of a specific audience.
Benefits of Pinterest
Pinterest provides ideas for pretty much anything you can think of, such as a lifestyle inspiration, recipe, outfit idea, makeup idea, workout tip, etc. For example, let's say you are having your in-laws over for a barbecue and your mother-in-law is picky about her pulled pork. Enter pulled pork recipes in the search bar and you will have hundreds of pictures with recipes attached of the best rated pulled pork recipes.
Another example would be if you want to change your hairstyle but need help picking the right color/style. Pinterest can provide you with a ton of options with before-and- after pictures, good salons, and popular styles that you can use to create a pinboard.
Another beneficial side of pinterest is Pinterest Business. This is perfect for those attempting to gain the attention needed for their small business to take off. Because it is compatible with other platforms, it is an easy transition to share your products across platforms. If you do not own a small business, you can make money by affiliating with other participating companies and helping the business you enjoy to grow.
The Takeaway
If you want to "stay in the loop" and keep yourself entertained without sharing personal information or pictures, Pinterest is a stress-free platform that gives users the room to share ideas, give their goals a visual, and stay connected to others.