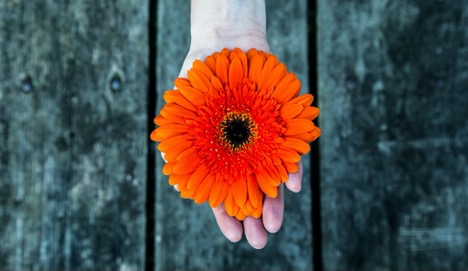 What Kind Of Life Do You Want?
Start over, my darling. Be brave enough to find the life you want and courageous enough to chase it. Then start over and love yourself the way you were always meant to.
— Madalyn Beck
I'd never heard of Madalyn Beck—she's a poet—but this resonated for me me when I saw it on Instagram. I think we all have moments in time when we need to start over. After a divorce, changing jobs, birthing a child, confronting a serious illness.
Or simply realizing we've hit a certain age, or milestone and now we want something different. To start over is to acknowledge that the present reality isn't working, or maybe it just needs lots of tweaking.
And here's the thing: we get to start over, again and again and again. We get to say, "this is what I want" and go towards that desire. And the next and the next for as long as we want.
I recently realized I'm ready for a relationship again and I'm giving myself permission to approach my desire for companionship differently from how I've done it in the past. Having looked at past experiences of dating and relationships, along with how often I let my own needs got shoved aside, I see how to go about this search more carefully.
With a dash of intuition and a generous measure of daring and even a bit of outrageousness.
There is never a point in our lives when we become too old to imagine and seek out what brings us joy. We don't have to settle for less than we desire. We don't have to assume we're past our prime or feel a thing, relationships in this case, requires too much effort, or isn't right for us.
That's the lovely thing about self-determination and the wisdom of years of life experiences—we get to see ourselves as deserving, as worthy of the effort.
Starting over can be fun and exciting. And maybe a tad scary. But the joy is found in declaring what we want and taking steps to bring that wanting into being. I plan to share more of my journey—in all the bumps and mis-steps—aloud.
Admitting to fumbling as we chart new paths is part of the learning process and my hope is that in sharing I give you the chance to see they're not alone, and to find inspiration. And, I'm old enough not to really care (most of the time) if people judge what they observed me saying or doing.
What life do you want?