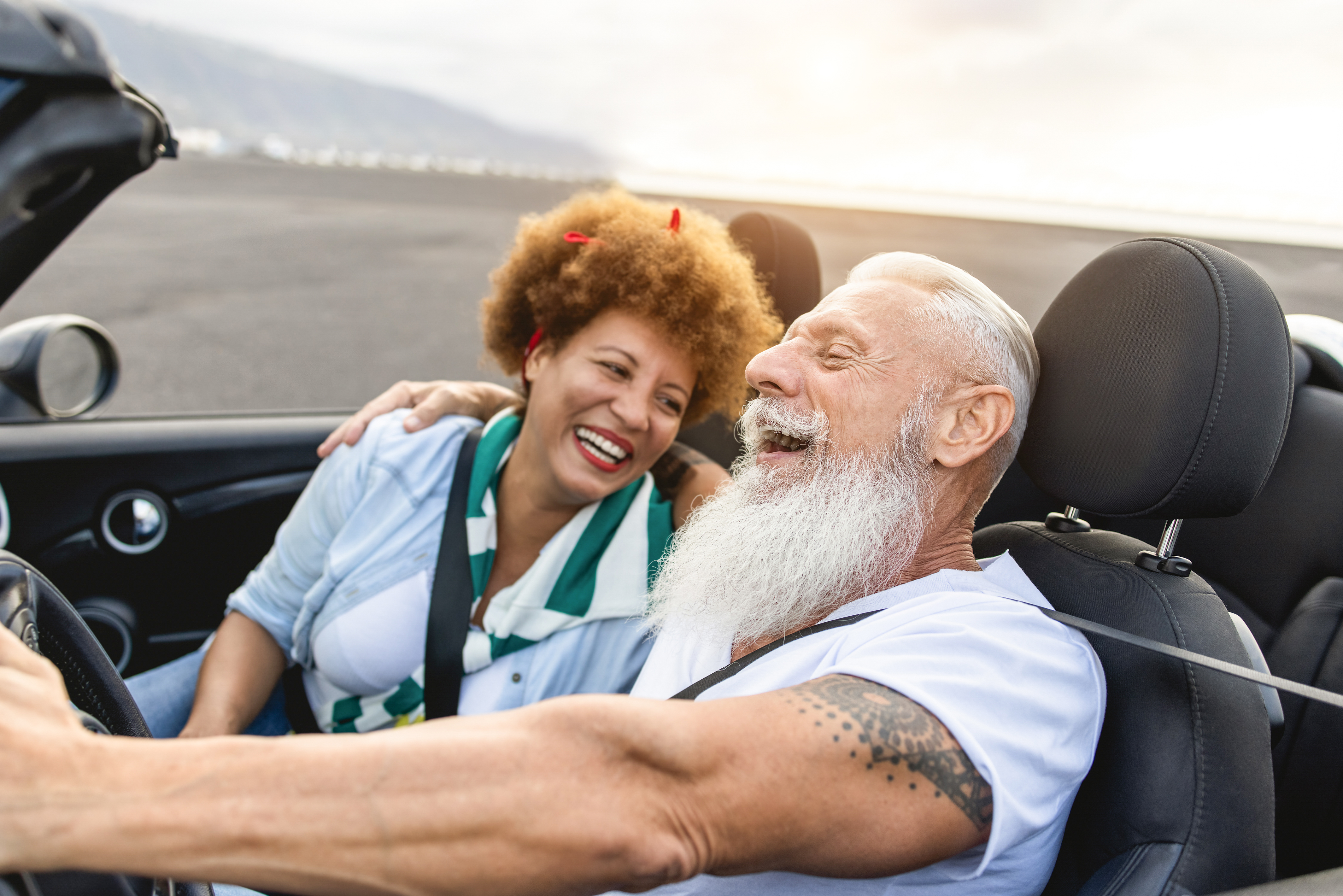 When Normal Needs a Reintroduction
To say that the word normal carried a new meaning in the past 18 months would be a massive understatement. Daily commutes, routines, shopping, and meals were replaced with new and unprecedented changes overnight, and with it carried an impact reshaping the immediate future.
As lockdowns and social distancing were introduced, the term FOMO, or fear of missing out, became increasingly popular in society.
Often a term used in reference to young adults, the psychology of social media, and even investing, FOMO during the Covid era implied all of the experiences that we took for granted that we could no longer enjoy without restrictions.
Fast forward to today: with restrictions lifting and progress toward a post-COVID world underway, questions about how we'll return to our past lifestyles remain.
I have seen many struggle with this dilemma. How do I go back to normal? A new phenomena, described as FONO (fear of normal), is the anxiety many of us are facing during this next phase of the pandemic.
FONO replacing FOMO
As many have asked themselves this question of normal, the sense of anxiety and apprehension surrounding daily activities remain. What was once a fear of missing out has evolved into a fear of feeling as though life can return to the way it was before. That's quite the difference that one letter in the alphabet can make!
For those of you still feeling tense, we will highlight some simple ways to optimize your safety and confidence as you re-integrate into society.
Small, simple steps
Getting your life back to the way it was in 2019 is similar to running a marathon today. You train, listen to yourself, and slowly work your way up towards your goal of crossing that finish line.
As you begin to gather with friends, family, and those who you haven't seen in a while, begin with small groups. Starting with 1-3 in a group, you can increase your comfort level and slowly re-engage with larger groups and, eventually, small "crowds" of people.
Progressing from outdoors to indoors can also allow you to work towards easing your concerns or initial discomfort. Why not start outside where you can meet for a walk in a park, and then move towards dinner and a movie!
When you're not sure what's safe
A phrase we've heard often over the past year holds true: these really are unprecedented times. We've been forced to learn on the fly, experiment, and fast-track scientific interventions and innovations more quickly than ever before.
With that being said, as we integrate back into more public activities, the expert guidance will change with new and emerging information. While this may lead to some occasional challenges , you still control the safety measures that are tried and true ways you feel most comfortable living on your terms.
Washing your hands, although simple, is a must. Make sure to wash thoroughly (experts advise at least 20 seconds) with hand soap whenever eating, touching your face, and particularly after contact with public surfaces, whether it be doors, checkout keypads, elevator buttons, or shopping carts.
Hand sanitizers are a nice alternative when soap and running water are not immediately available. Placing small bottles in your purse, car, or pocket k will always give you r a quick germ-killing solution within reach.
You may ask yourself the questions, "What if I was doing all of this before the pandemic? How does this help me overcome my fear now?"
That valid question comes with this valid answer: you are indeed ready, and the first step in assuming a safe lifestyle begins with you.
Takeaway
There are different pieces of advice out there, from vaccines to re-opening large-scale venues or events and beyond. Many people are expressing what they think is right for themselves and society as a whole, which I will not address here.
What I will address is that our lives are beginning to return to normal. The decision on how you implement safe and practical measures in your daily life as you reintegrate into your community is up to you.
Taking the appropriate steps to ensure that you and your loved ones can enjoy each other's company in the safest way possible will better eliminate any FONO that you experience as life transitions toward the familiar once again.