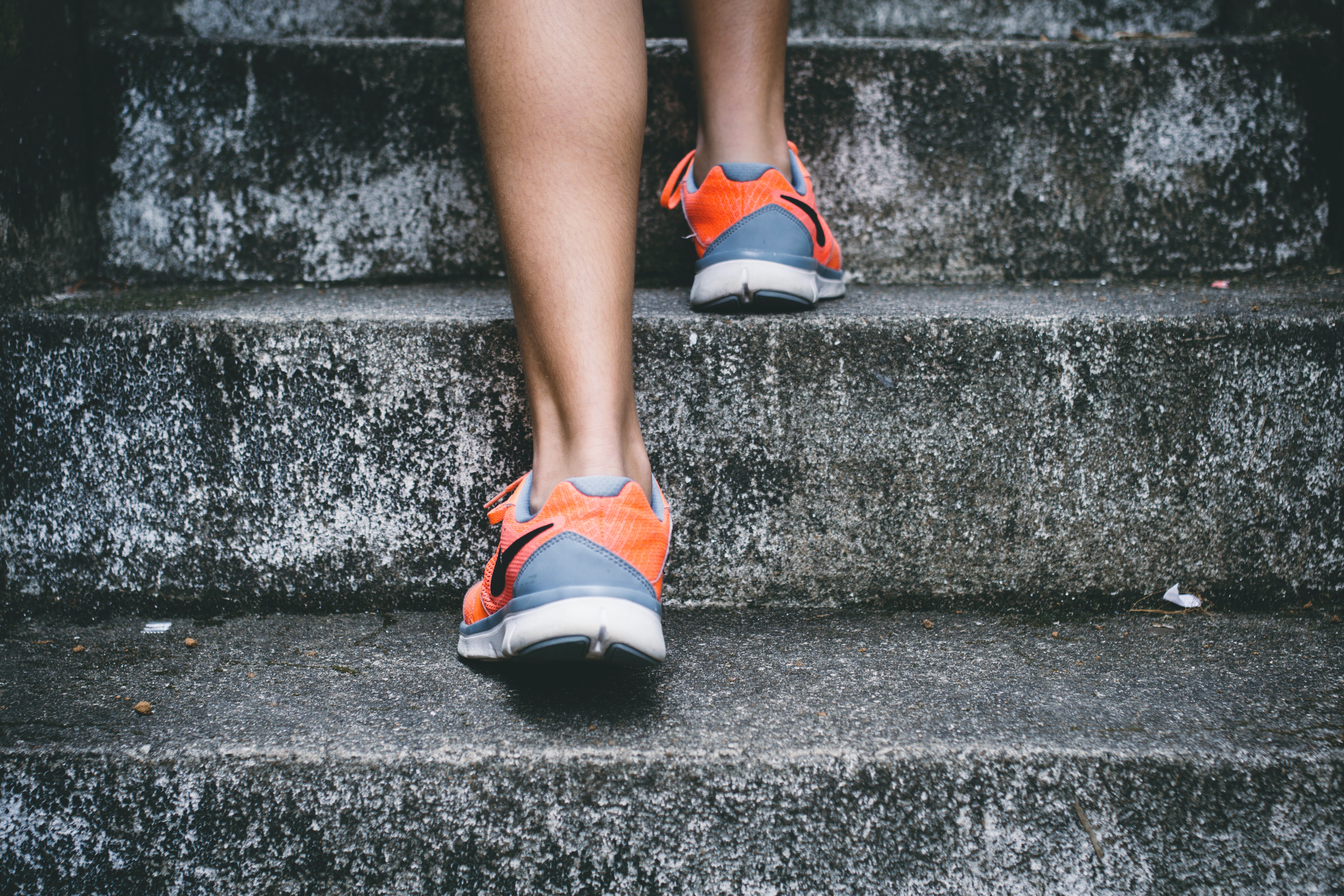 Kicking Butt with High Cholesterol
Similar to commonly diagnosed conditions such as Hypertension and Obesity, most individuals will eventually encounter having elevated or high cholesterol.
While cholesterol is a necessary component of our cell structure that we need to live, it is related to several bad outcomes like strokes and heart attacks when the levels are too high.
Fortunately, there are several ways to improve your cholesterol levels while living an active and fulfilling life. Let's take a dive into the types of cholesterol, where they are found in foods, and different strategies to manage your levels.


Good and Bad Cholesterol


In order to better understand cholesterol, it is important to know more about the subject. Similar to your favorite fairy tales, there are "good" cholesterols and "bad" cholesterols.
In terms of food, good cholesterol represent any unsaturated fats, which can be broken down into two kinds: monounsaturated and polyunsaturated.
These good fats are found in foods like nuts and avocados, wonderful news for those of you who enjoy avocado toast sprinkled with pine nuts for breakfast. Yum!
On the other hand, saturated fats are bad fats. These tend to be found in more processed foods, many desserts, and dairy products.
Similar to what's found in foods, good and bad cholesterol are found and measured in the blood through complete blood count testing.
The good cholesterol is the high density lipoprotein - or HDL for short. Your HDL can be increased by exercising regularly and eating a nutritious diet including plenty of unsaturated fats.
The bad cholesterol in your blood testing is low density lipoprotein - or LDL - which is directly related to negative health outcomes. Needless to say, it's important to manage LDL levels to ensure proper health.


Ways you can help keep you cholesterol at an optimal level


Maintain a healthy diet

Check your food labels and hunt for those delicious foods that are packed with unsaturated fat, while limiting those foods and recipes with primarily saturated fats.
One simple example may be using extra virgin olive oil instead of butter/margarine where possible.

Eat 5 servings of fruits and vegetables a day

At any meal or in a snack, make sure to plan to incorporate your delicious produce into your intake. I myself love mixing them in a smoothie!

Manage Alcohol Consumption

Enjoying a glass of wine or smooth bourbon are some of life's simple pleasures, but as always, drink responsibly and manage moderation.

Mix in Some Winners

Did you know that these tasty foods all help in lowering your bad cholesterol? The list includes:
nuts
salmon
avocados
dark chocolate
garlic
tea
extra virgin olive oil



Exercise



Exercise helps maintain a healthy weight - associated with lowering your bad cholesterol (LDL) while simultaneously increasing your good cholesterol (HDL). Talk about multi-tasking!
While some are intimidated by a new routine, only need 30 minutes per day and 5 days per week of moderate activity are necessary to see this effect.
Moderate activity includes brisk walking, gardening, pickle-ball, or tennis. Fun and productive!


Takeaway


High cholesterol is an issue that many deal with throughout their lives. However, there are simple behaviors to introduce into your routines that can be applied that will help keep your cholesterol at its best level.
By focusing on your diet and exercise, you can positively impact your good while simultaneously improving your bad cholesterols.
Reminder: it's important to get your cholesterol checked regularly, especially if you are making drastic changes in your lifestyle.
Even if a medicine to help better optimize your cholesterol is necessary by your physician - don't worry! These tips and recommendations are still useful in ensuring you take the reins and make the most out of every day.