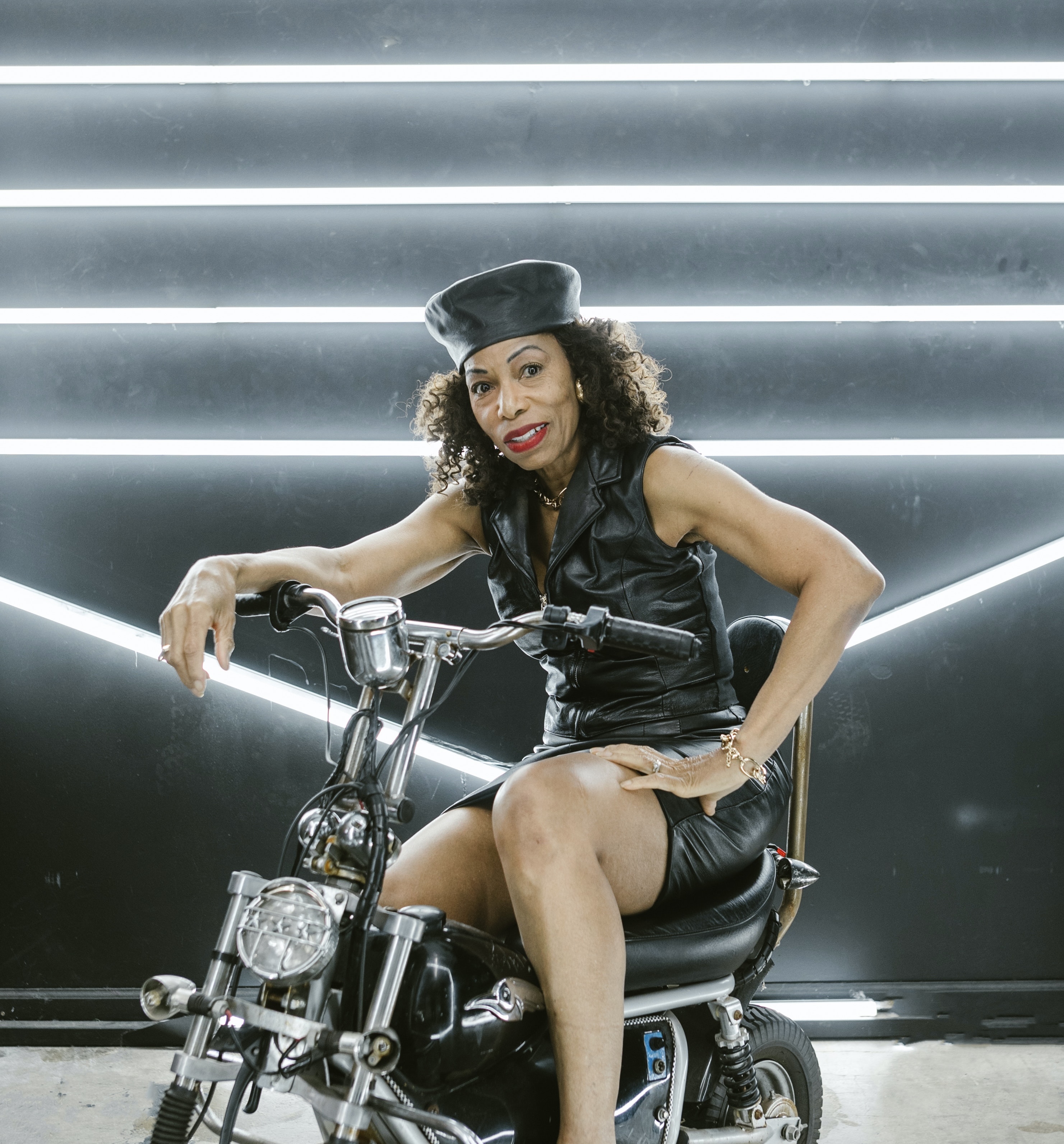 This series of mature women posing in classic pin-up shots from an earlier time popped up on trendhunter recently. I posted it on my Facebook page and in a group composed of women around my age. It struck a nerve.
Here's what the original introduction to the photos said, "Hoping to crush the stereotypical idea that sex appeal lies with youth, these 10 aging models took on classic pin-up poses for Dutch photographer Erwin Olaf's series, 'Mature.' Wearing skimpy lingerie, the septuagenarians truly embraced their age and owned their bodies' matured sexuality by displaying the features they're most fond of after all these years."
As I see it, the photo shoot was as much about looking at society's concept of sexuality as it was expressing the idea that we can continue to feel and be sexual beings despite our age.
The comments I received ranged from enthusiastic support to disdain that we still connect 'sexy' with semi-naked bodies.
Some focused on the ability to see and experience aging in all it's glory-wrinkles, sags and all. Others pointed out that sexy isn't about the body--it's about who we are, our relationship to ourselves and our partners. And, there was a bit of an "enough already" feeling in there as well.
I see this photo shoot as a way of reminding us that the images we see today are not real. They are enhanced images of women that hold out some artificial notion of "sexy". So much so we've come to associate the idea of being and looking sexy with perfectly round breasts and satiny smooth blemish free skin--with oh so delectable curves.
Olaf, the photographer of this photo shoot, uses real images of real women. Women displaying poise and guts. Women who possess enough confidence and comfort with their bodies to pose in alluring, daring outfits. And I love it.
One woman, in my group, commented that as we age sexy becomes more about who we are rather than how we look. I see her point. But, shouldn't sexy always be about who we are, how we feel and how we choose to act?
If we hold to a notion that only the youthful and beautiful get to show off their sexiness it serves to negate the rest of us. Can we be 25 lbs overweight, saggy, and not gorgeous, and still be sexy?
What about all the women who don't get to be in the Sports Illustrated bathing suit edition? Or those of us classified as "Old"? Are they not sexy in their own right? The people in wheelchairs? Those with other disabilities-physical, emotional, intellectual.
We have to get past the sexy images and get to the essence of what makes a person feel sexy.. It's not about looks or red high heels and push up bras. It's not about enhanced bustlines. And, maybe we need to drop the word 'sexy' all together.
"I don't see sexy as something to turn on or off. I see it as something that broadens in meaning." From one of the women in the conversation.
It's clear to me that within a group of individuals there will always be a range of opinions. When the topic is SEX, personal feelings and experiences come into play and shape our responses. Sexy to me is going to be different from your definition and experiences. It's that diversity that keeps the conversation going.
Do you see that photo shoot as being all about "sexy"?