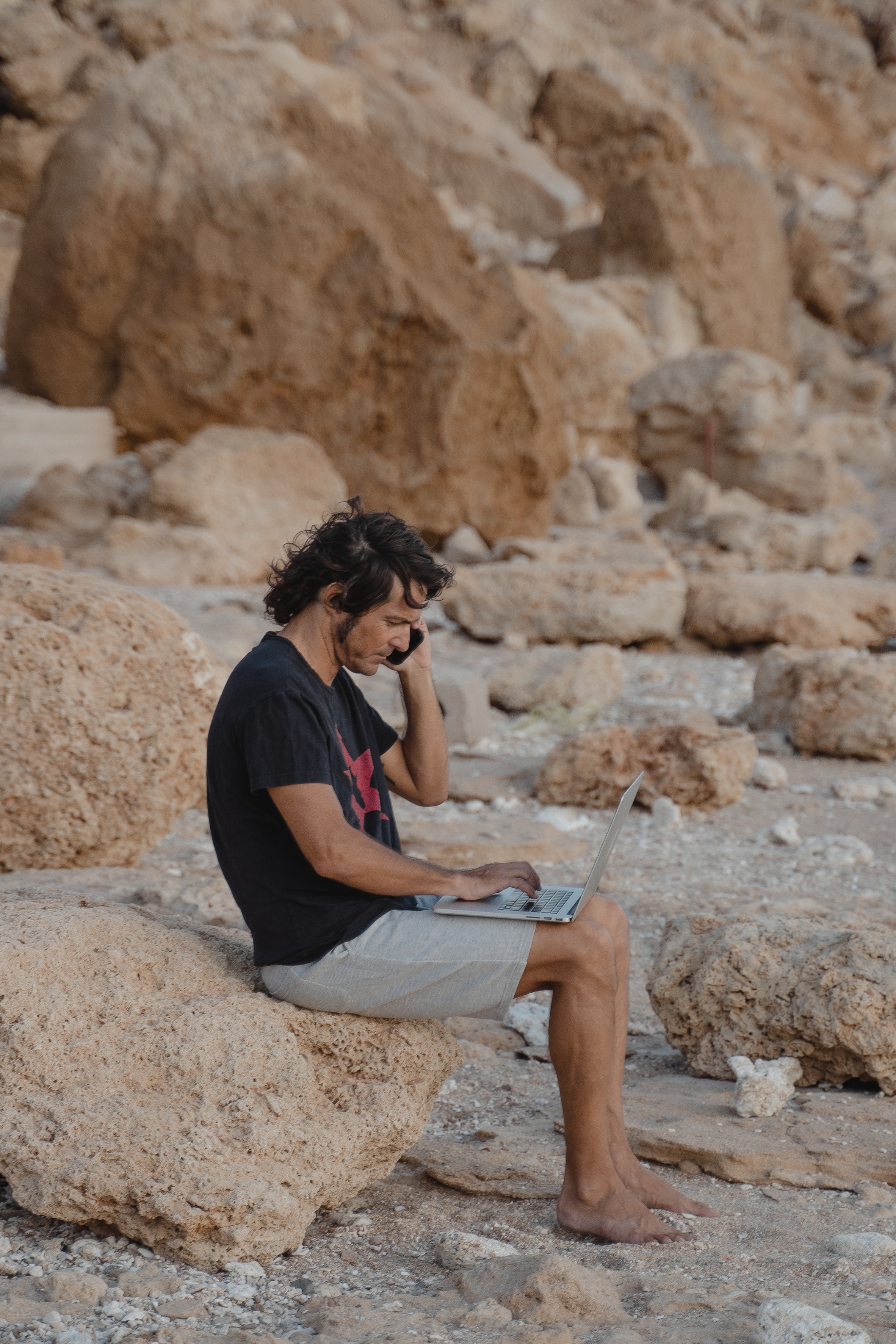 Summer Breaks Still Exist?
The big question in an endemic world, is whether all this home office work, online education, Zoom-meeting-burnout, and slow return to some kind of new normal life, leaves time or thought for what we used to call "vacation" in the olden days.
And it isn't just the pandemic that has made us evolve. It's the onslaught of social media, whether Twitter, Instagram, Facebook, Tik Tok, or LinkedIn (for the business minded). And the ongoing need to connect, comment, reply, post photos and video, or take our daily entertainment from our palms and thumbs.
I confess to my own addiction to LinkedIn while I contemplate my own switch over to a video platform and live broadcasts. Something I am experimenting with right now.
We are each of us able to create our own audiences, or follow others, while allowing the pleasure centers of our brains to be manipulated by algorithmic responses. Is it sinister manipulation or just good business for the carriers?
But how do we meld all those obsessions and daily requirements into vacation? Into what is supposed to be our down time. Away from work. Away from the world.
I have a friend who is concerned at the number of followers she is going to lose if she doesn't post for a week. Forget about two or three—simply unthinkable.
I'm beginning to think that the only solution might be a trip to the wilderness; maybe a canoe trip, to somewhere that has no wireless connection. Do those kind of places still exist? I've been watching the cellular carrier commercials on television. There do not seem to be many places left in America where you can't pick up a signal.
I have this image of a friend of mine, a number of years ago, standing knee deep in the waters off Cape Cod in his bathing suit, bare top, slight bulging belly, and baseball cap, surrounded by a group of men.
A number of years ago I might have guessed that someone was going to set up a net so they could all play water volleyball. Except for one thing: they all shared a different distraction.
Each were holding their cellphones slightly over head, all aiming in the same southwest direction. It seems one of them had found the single patch of wireless reception in the area and they were all communicating with business colleagues, while enjoying their family vacations.
I don't mean to make fun of them. I had to resort to taking cruises, in the days before they figured out how to ship you a signal while you were at sea, to protect myself from peeking incessantly at the text messages while "resting".
Do I dream of the day in the near future when I go on vacation with my wife and spend an entire week not looking at my devices. Probably not feasible while we are still the sandwich generation between our aging parents and our grandchildren. We still need to be available for health crises at one end and birthday or other celebrations at the other. We couldn't afford to miss the former and wouldn't want to miss the latter.
Of course, once the barn door is open, all the other critters of the cellular world will come racing out. Digital delights that I will just need to take a short peek at. No more than five minutes a day, I promise.
Though if it's my vacation, why should I not be entitled to entertain myself however I want? That includes responding to my online "friends and followers", making the odd pithy post and if I get really carried away, running a few photos on where I am and how much of a great time I'm having without social media.
Maybe even a live video of me wrestling with a fishing line. I don't think I can do that one as a selfie.
Thank goodness I've been able to reconcile all these competing needs.
Enjoy your summer and if you're on vacation why are you reading this post? Go back to rest.