A monthly toast to life's mishaps, mayhem and magic. Caren & Mel see the challenges very differently! Join them for laughs, tears and real conversation about living life in the Peak Stage. Grab a glass (or a bottle!) of your favorite beverage, sit back and join the conversation.
VIEW ALL EPISODES
It's been a wild year and we're ready to get out and get living! Join us as we kick off summer. There's a lot to navigate in the coming months; traveling, staying active and healthy as temperatures rise, and making time to wind down. SO Grab your drink, sit back and enjoy, the best is yet to come!
Mel Greenberg & Caren Glasser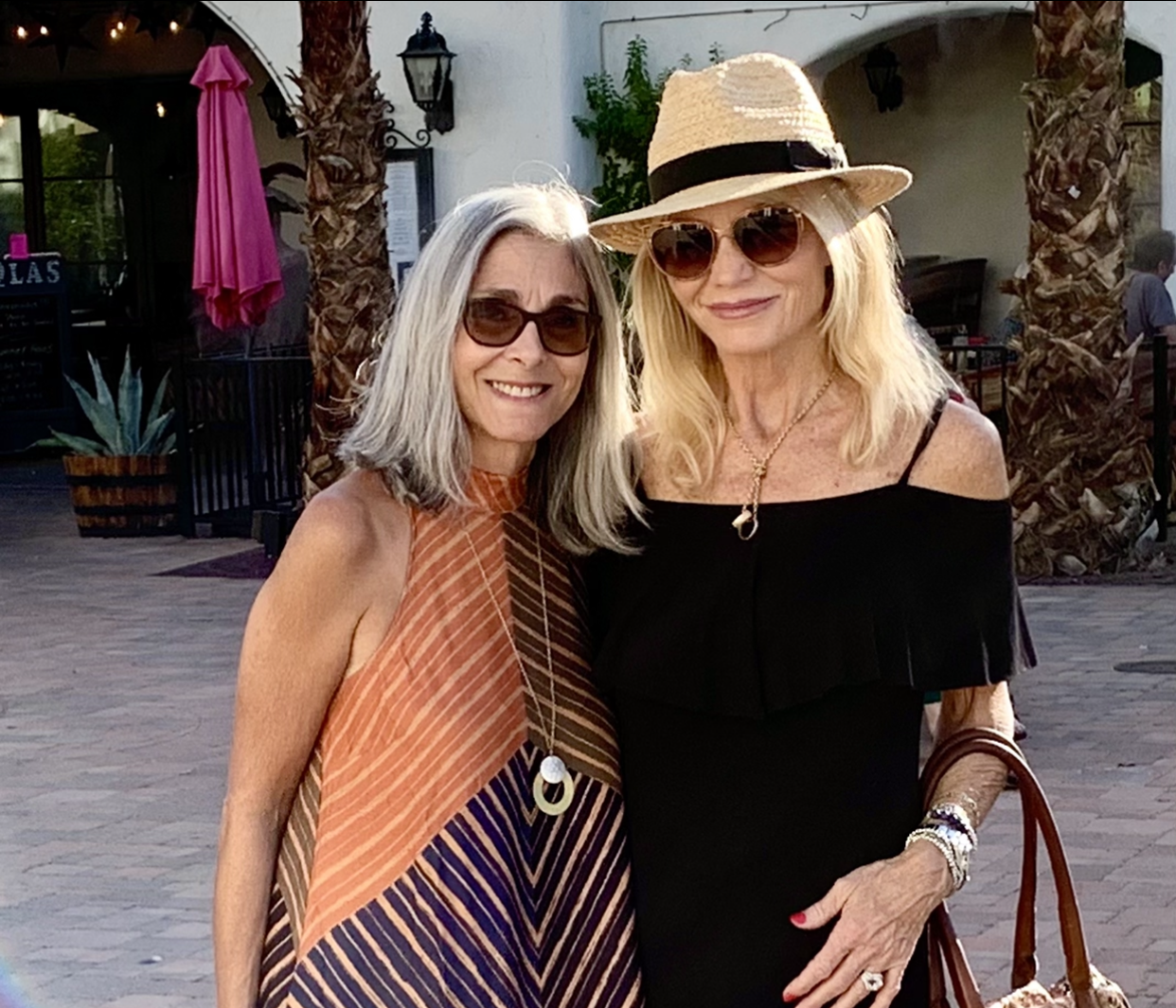 Mel & Caren are the co-hosts of Uncorked.
About Mel:
Mel is a Southern California native and a best-selling author and publisher. A proud alumna of the University of Maryland, she worked as a copywriter and producer in radio and television in Washington D.C. before heading back to the west coast.
Mel draws upon her lifetime experiences as a writer, classically trained violinist and competitive figure skater to see her through even the darkest days. She is a cancer survivor, and prominent pro-aging advocate.
Mel's debut novel, Running with Our Eyes Closed, explores marriage, life, and love after the nest empties. And she'll be the first to tell you that moving forward - from then to now has been a wildly unexpected and beautiful journey.
Recognizing the countless other women who navigate to redefine their role during their second half of life, Mel reminds us we are not alone. When we remain open to change, the passage of life we are in right now has the potential to propel us into new discoveries.
About Caren:
With over 40+ years of experience working and creating in the Los Angeles area, Caren continues to share her gift of communication, technology and Livestream media with viewers around the world.
She is the influential award-winning livestream host of 3 interactive shows. To date, her shows have garnered over 2 million views worldwide and have been featured on both The Roku and Amazon Fire.
Caren joined Vitalcy in 2021 to create, host, and produce various shows that communicate a wonderful and positive message to her audience.
As Caren says best: "Put a microphone in front of her and you have a show in the making!"